IAB Transparency and Consent Framework (TCF) is a common standardized framework designed to help all parties in the adtech industry (CMPs, publishers, vendors) ensure that they are GDPR-compliant.
IAB TCF V2.0 has a strong presence in the media industry and is considered a must-have by some of our customers. All major CMPs such as Onetrust, Didomi, Usercentrics provide IAB compliance out of the box.
This guide walks you through how to set up an integration with IAB TCF V2.0.
Key benefits
Reinforce user control over data, provide more transparency about what data is being collected and for which purposes.
Speak the same 'GDPR language' by adhering to the standard signals and TCF policies.
Help publishers and advertisers, as owners of digital properties, to build user trust by being transparent about their relationship with third-party vendors.
IAB TCF V2.0 configuration for A/B testing and Personalization
Vendors (such as Kameleoon) are responsible for providing up-to-date information on the purposes for which they collect and process personal data, the features they rely on in pursuit of such purposes, and the requirements regarding accessing a user's device.
The IAB holds a list of registered third-party vendors which is accessible automatically by all CMPs.
On the IAB TCF page for Global Vendor registration, here are the parameters that correspond to the experiments and/or personalizations launched via Kameleoon.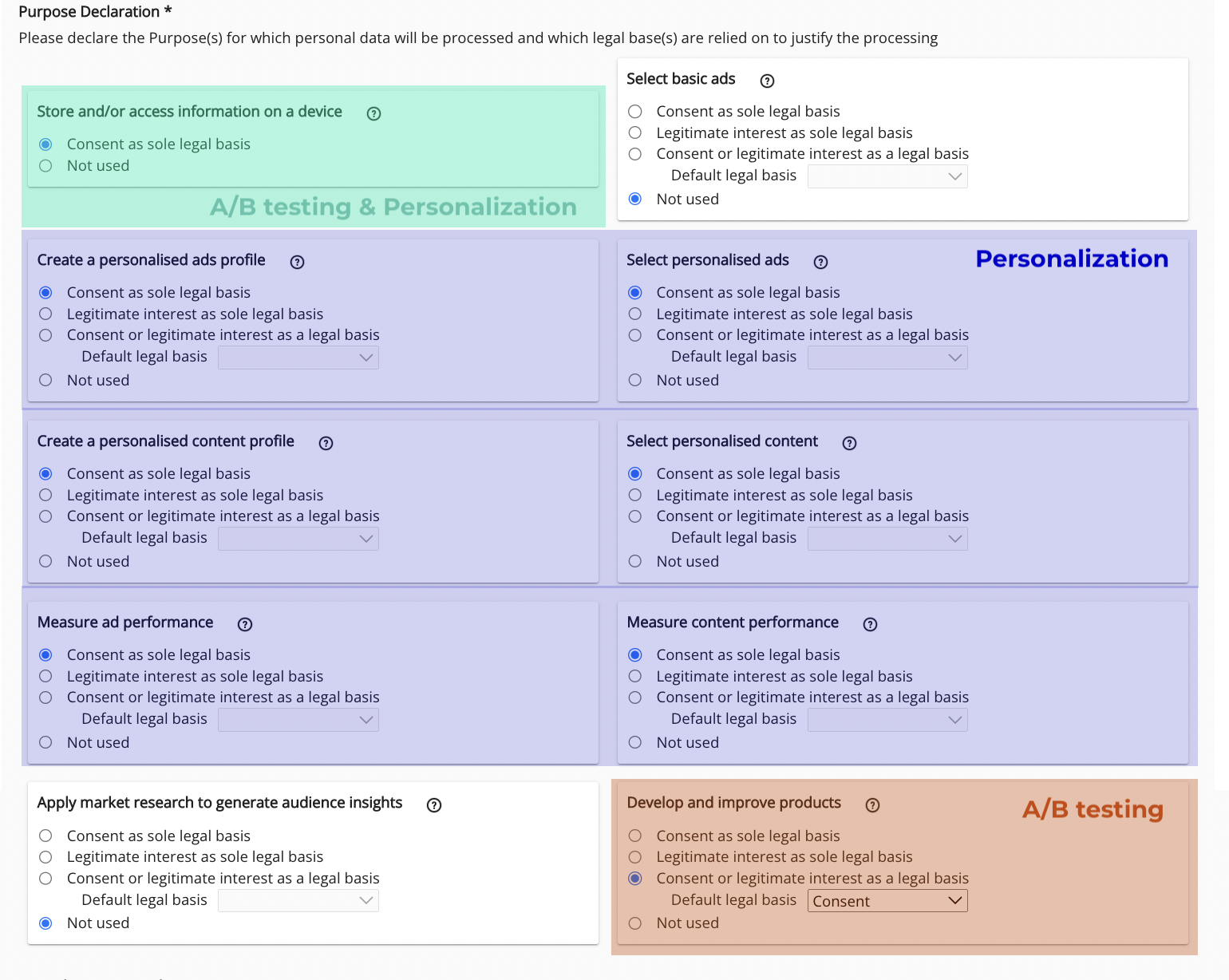 The selected parameters have an automatic impact on Kameleoon. For example, if you disable the IAB purpose dedicated to personalization only, it disables Kameleoon Personalization. Similarly, if you uncheck the part dedicated to A/B testing only, Kameleoon will take it into account.
IAB TCF V2.0 integration with Kameleoon
Enable IAB TCF V2.0 on Kameleoon
Once IAB TCF V2.0 has been activated on your Kameleoon account, Kameleoon automatically reads the consent policy within IAB TCF V2.0 framework for both experimentation and personalization modules.
Log in to your Kameleoon App, click on "Administrate" and then "Integrations" in the sidebar.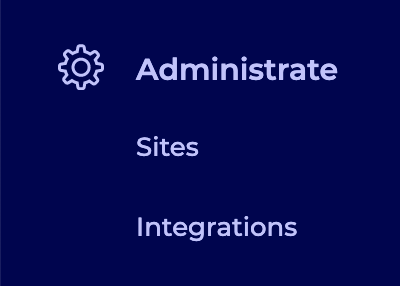 For more information on this page, see our dedicated article.

By default, the tool is not installed. This is signaled by this icon:
By clicking on "Install the tool", you will be able to select the project(s) for which you want to configure IAB TCF V2.0 from the list on the left.

The option "Choose IAB TCF as the default consent solution" is selected by default. This means that, in the consent management section on the Configuration page of your project on Kameleoon, IAB TCF will be selected by default. If you choose to uncheck the checkbox, this will not be the case, but you can always change the configuration manually and select IAB TCF.
Once you have configured the tool, click on "Validate" in the bottom-right corner: the configuration panel will close. You will then see an "ON" toggle to the right of the tool's logo, as well as the number of projects the tool is configured on.

Consent policy
To access the consent management details, go to "Administrate" > "Projects".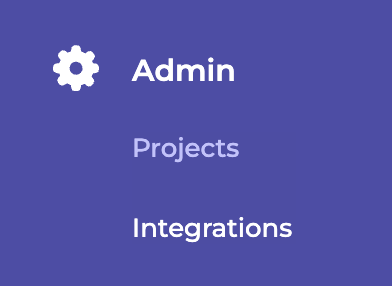 Click on "Configuration" on your project card.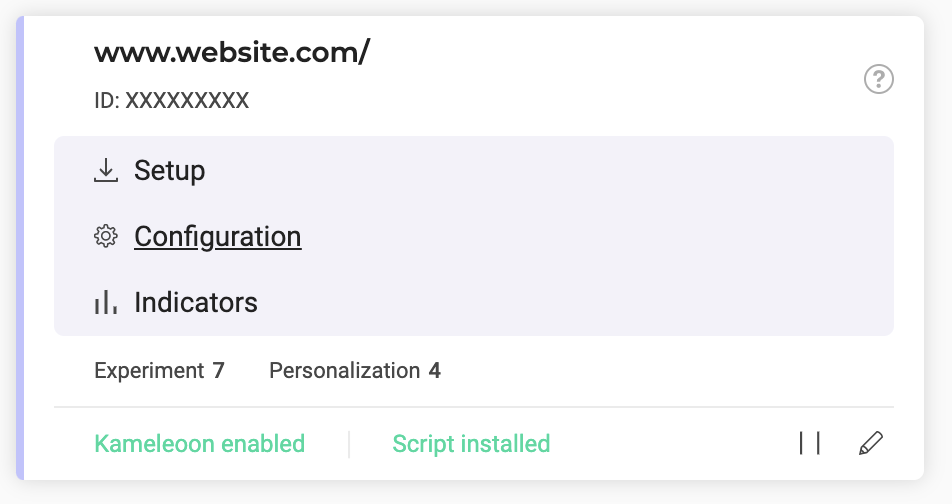 Scroll down to the "Experiment" or "Personalization" section. In each section, the IAB TCF option can be selected in the first dropdown.

If you have left the option "Choose IAB TCF as the default consent solution" enabled, then IAB TCF will be selected by default. If not, the option is still available.
When IAB TCF is enabled on one product (A/B or Personalization), it is automatically enabled on the other. You cannot apply different consent management in this case.
If you make changes, click "Validate" to apply them.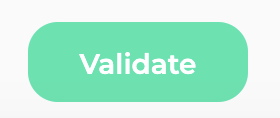 Please read this documentation to find out more about consent management.