Freespee is a sales acceleration platform for companies whose buying journeys combine online and offline conversations.
Its cloud communication platform improves lead management & conversion tools that address potential revenue gaps across the entire sales funnel, from lead to outcome.
Freespee offers a dedicated integration so calls can be sent to Kameleoon and help Freespee's customers understand the results of their tests.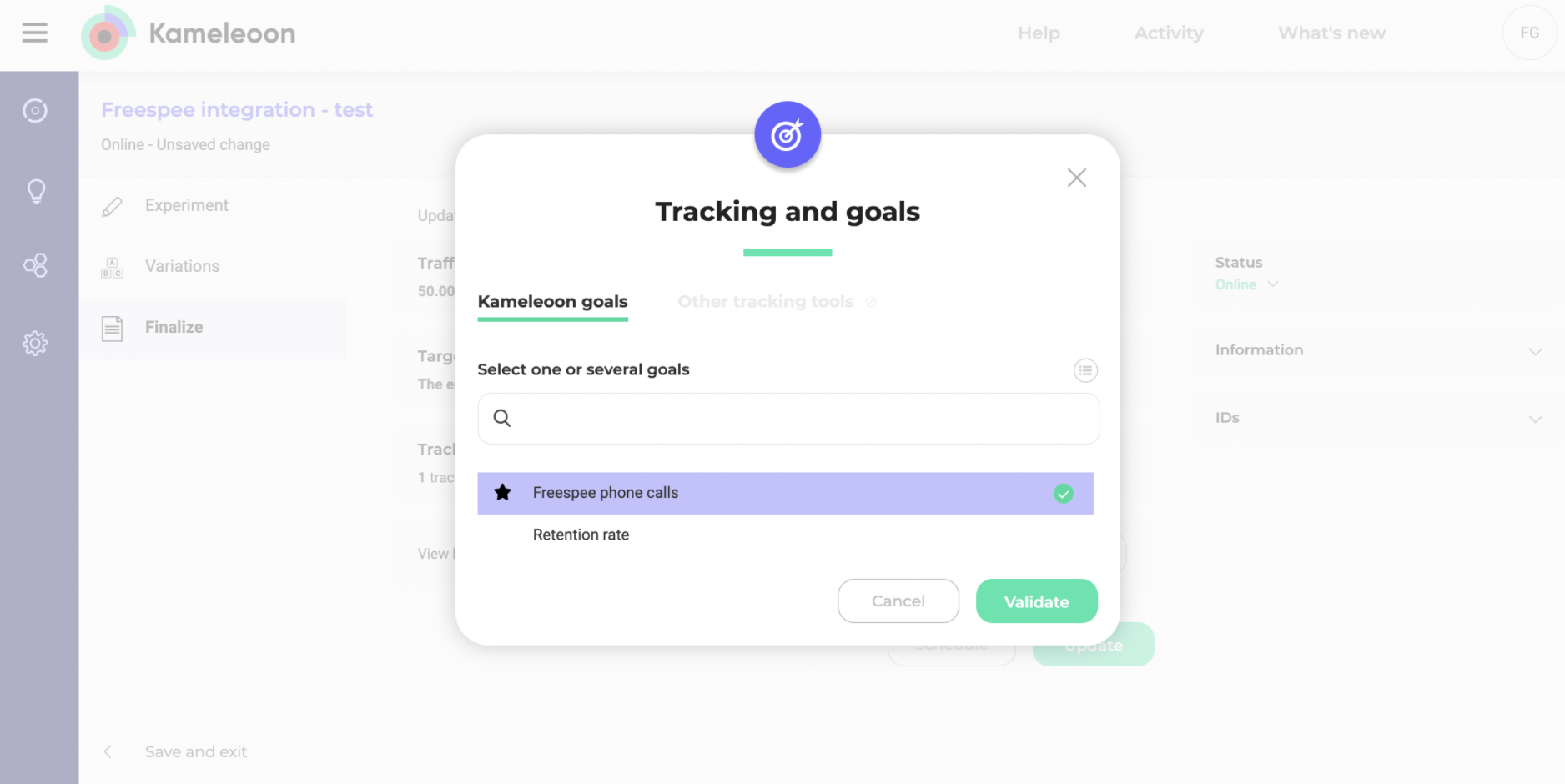 To learn how to integrate Kameleoon with Freespee, please read this documentation.