In the Kameleoon App, click on the Configure menu and then on Widgets.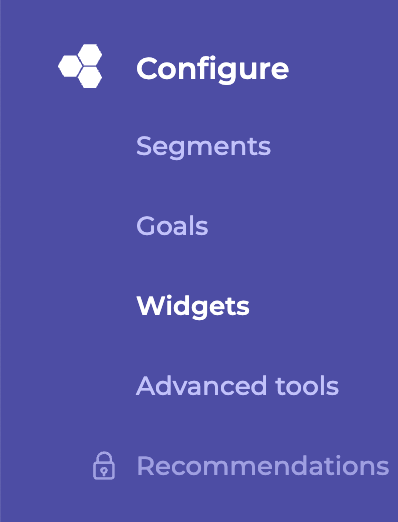 On the Widgets Dashboard, click on the New widget button.
Then select the Using the editor option. If you prefer to create a widget from code, this documentation is at your disposal.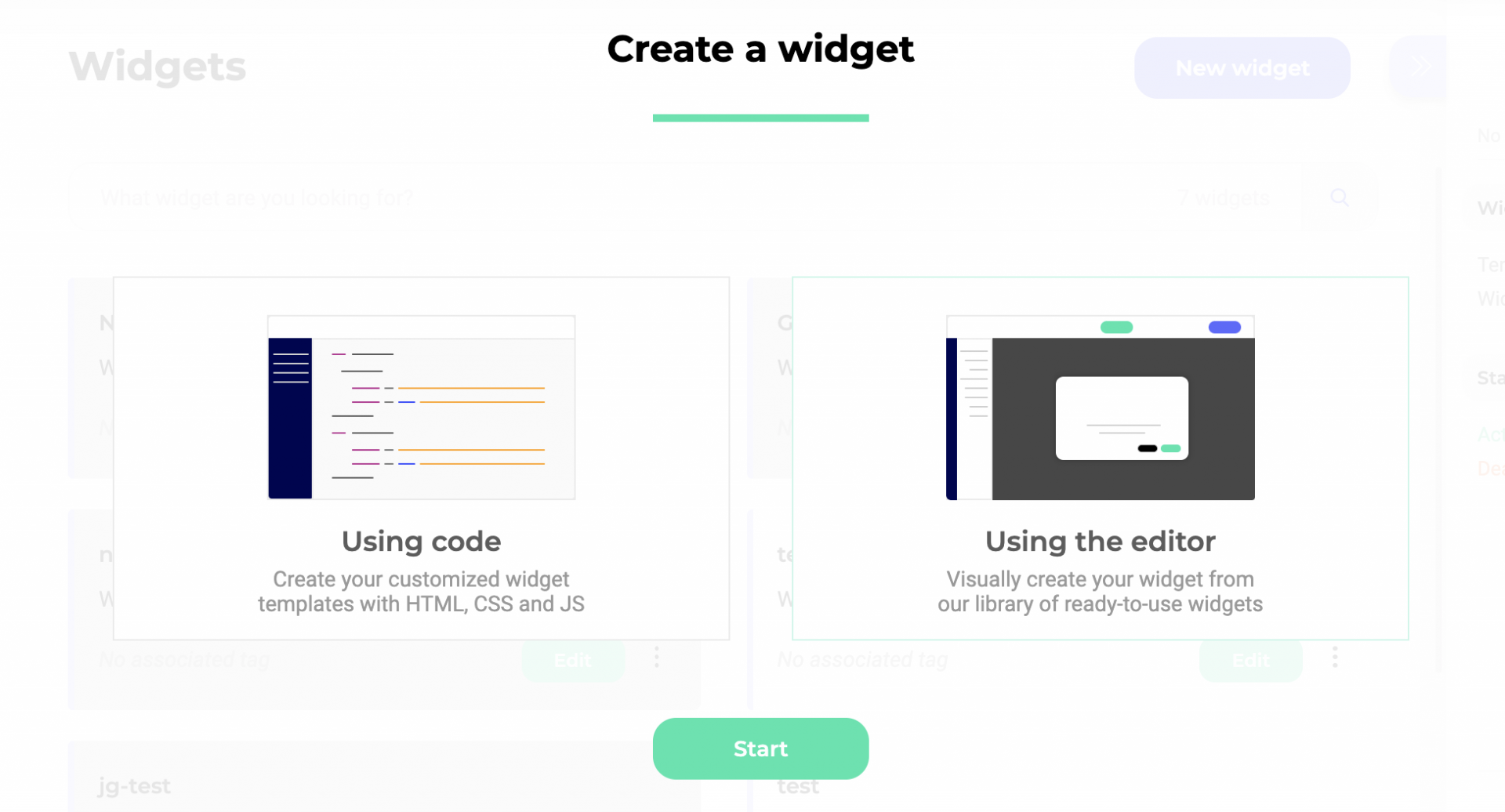 In the pop-in, fill in the necessary information: name your widget and associate it with a project. Confirm to access the Widget Studio.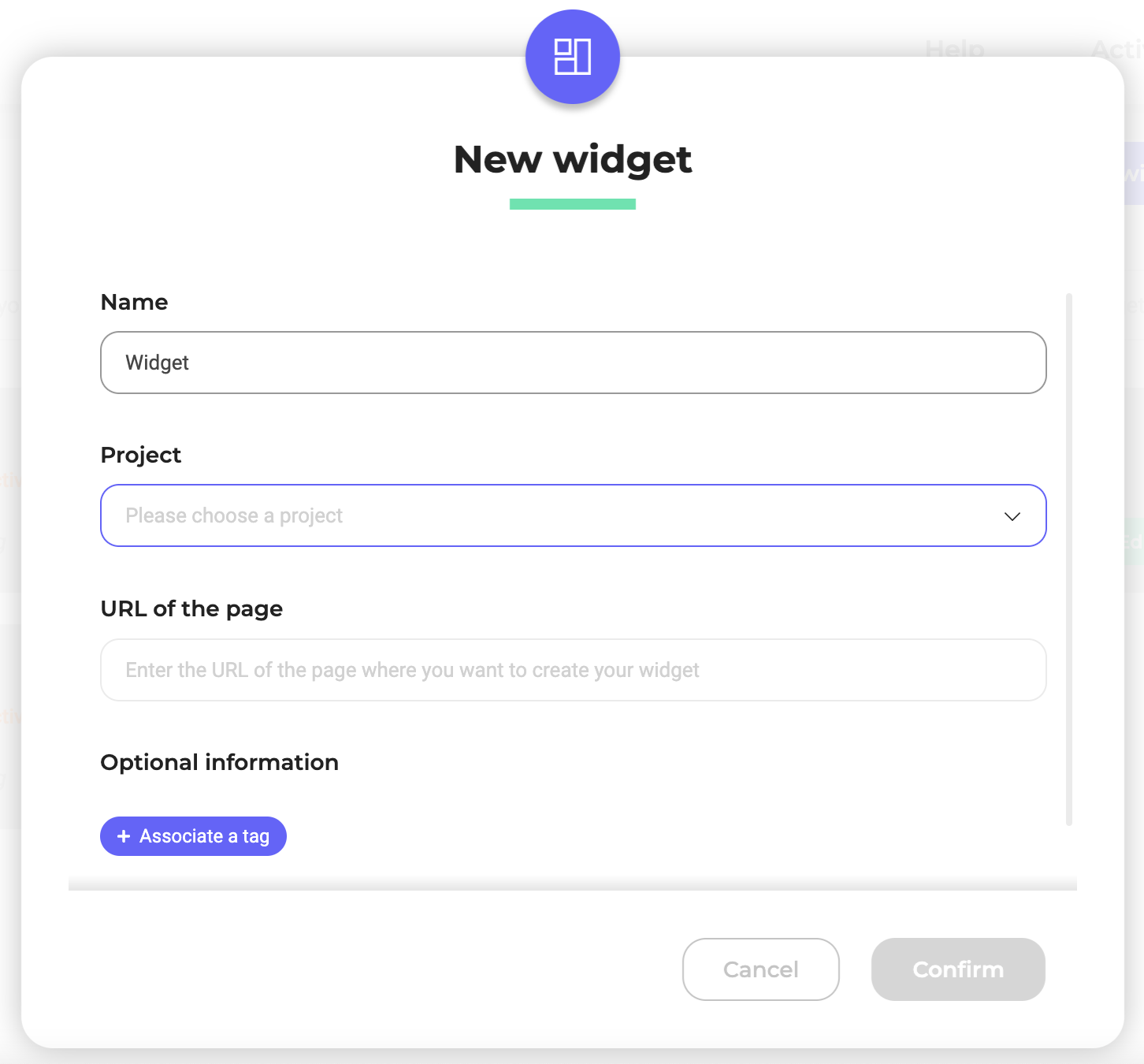 On the Widget Studio homepage, select a template to start your creation. You can select by content type or by use case.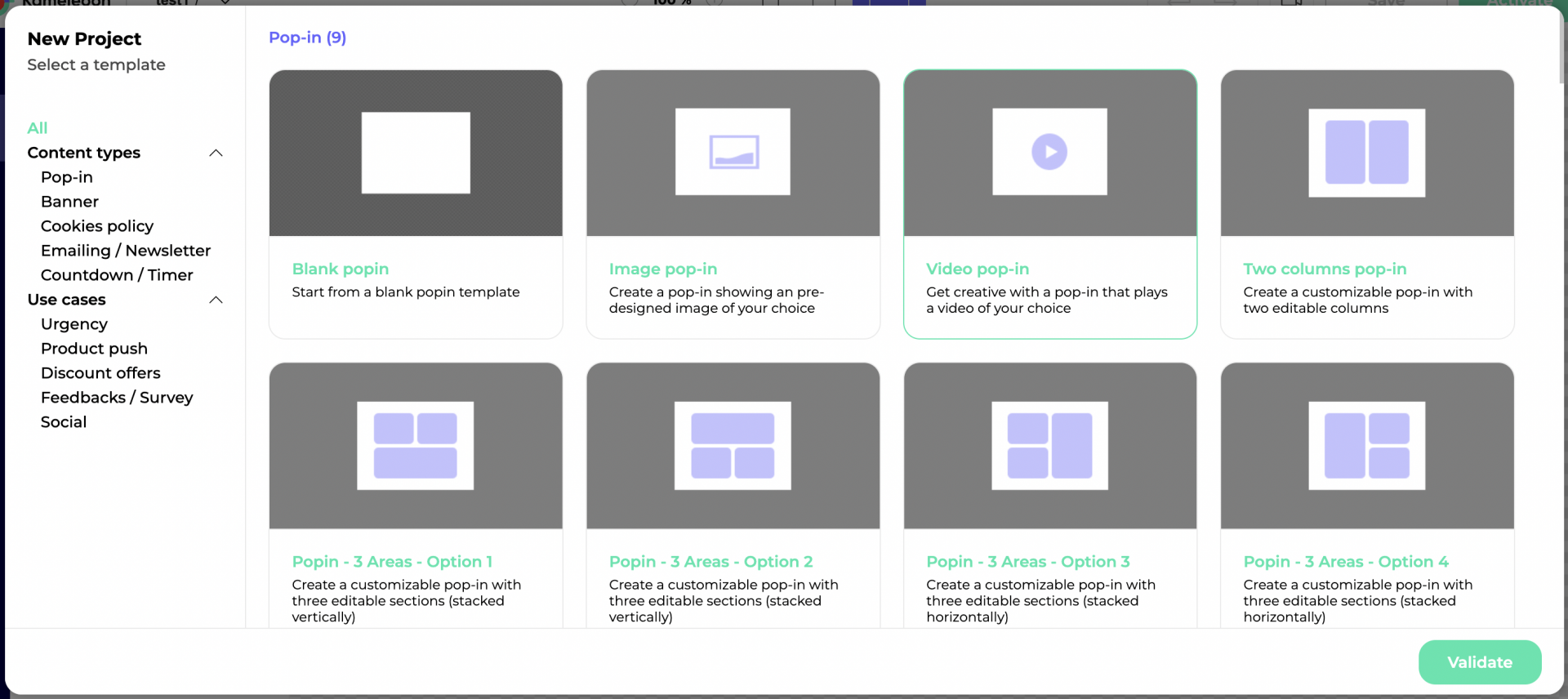 Content types
Popin: Add a popin to your page(s).
Banner: Add a banner to your page(s).
Cookies policy: Let your visitors choose their cookie preferences easily.
Emailing/Newsletter: Improve return rates by incentivizing visitors using a pop-in.
Sliders: Create carousels to animate your website.
Countdown/Timer: Create some urgency for better conversions.
Note: Both the timer and the countdown create a sense of urgency, but the first is in hours while the second is in days. Use the timer for free shipping for a very limited time, for example, and the countdown for a week of sales.
Use cases
Urgency: Let visitors know how long they have before your offer expires.
Product push: Give center stage to your newest and hottest products with this pop-in.
Discount offers: Make your visitors feel lucky with discount offers.
Feedback/Survey: Curious about your customers' opinion? Ask them directly.
Help: Support your visitors and provide the right content according their needs.
Social networks: Grow your business' social media following.
Mobile app install: Propose to your customer to download your app.