In order to associate a widget, it must be created and activated.
You haven't created a widget yet? Create a widget from A to Z in the graphic editor, from our template library or from code.
You have created a widget but it is not yet activated? To activate it, please follow these instructions.
Associate a widget with an experiment
To learn how to add a widget to an experiment via the A/B graphic editor, please read this documentation.
Associate a widget with a personalization
On the personalization creation page, choose a type for your personalization: in your page content or above your pages.

Just click on one of these options in order to unroll the associated menu.

Click on Widgets > Choose a widget. The "Add a widget" page will open.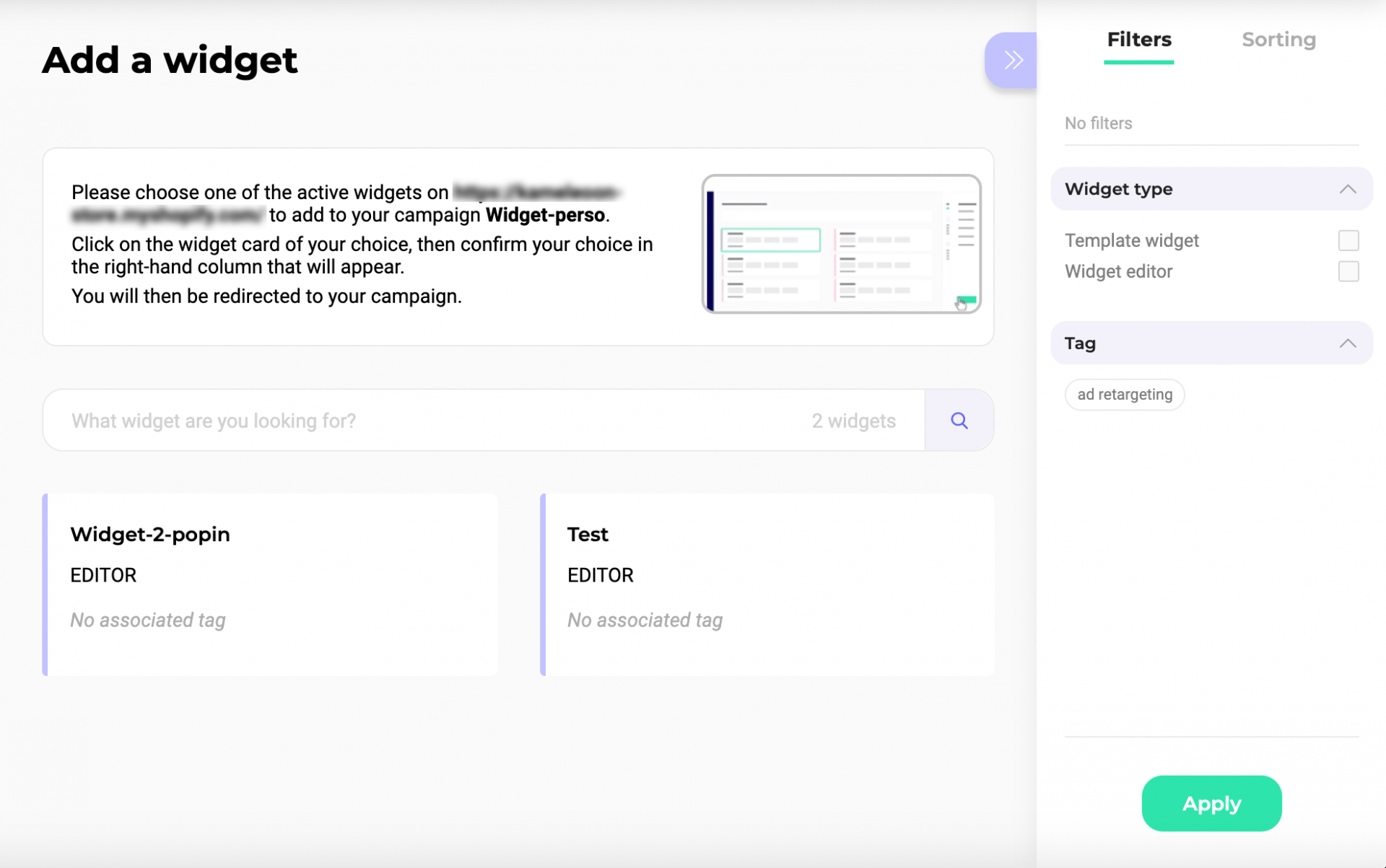 Please choose one of the active widgets to add to your campaign.
Note: In order to associate a widget, it must be created and activated.
Click on the widget card of your choice, then confirm your choice in the right-hand column that will appear.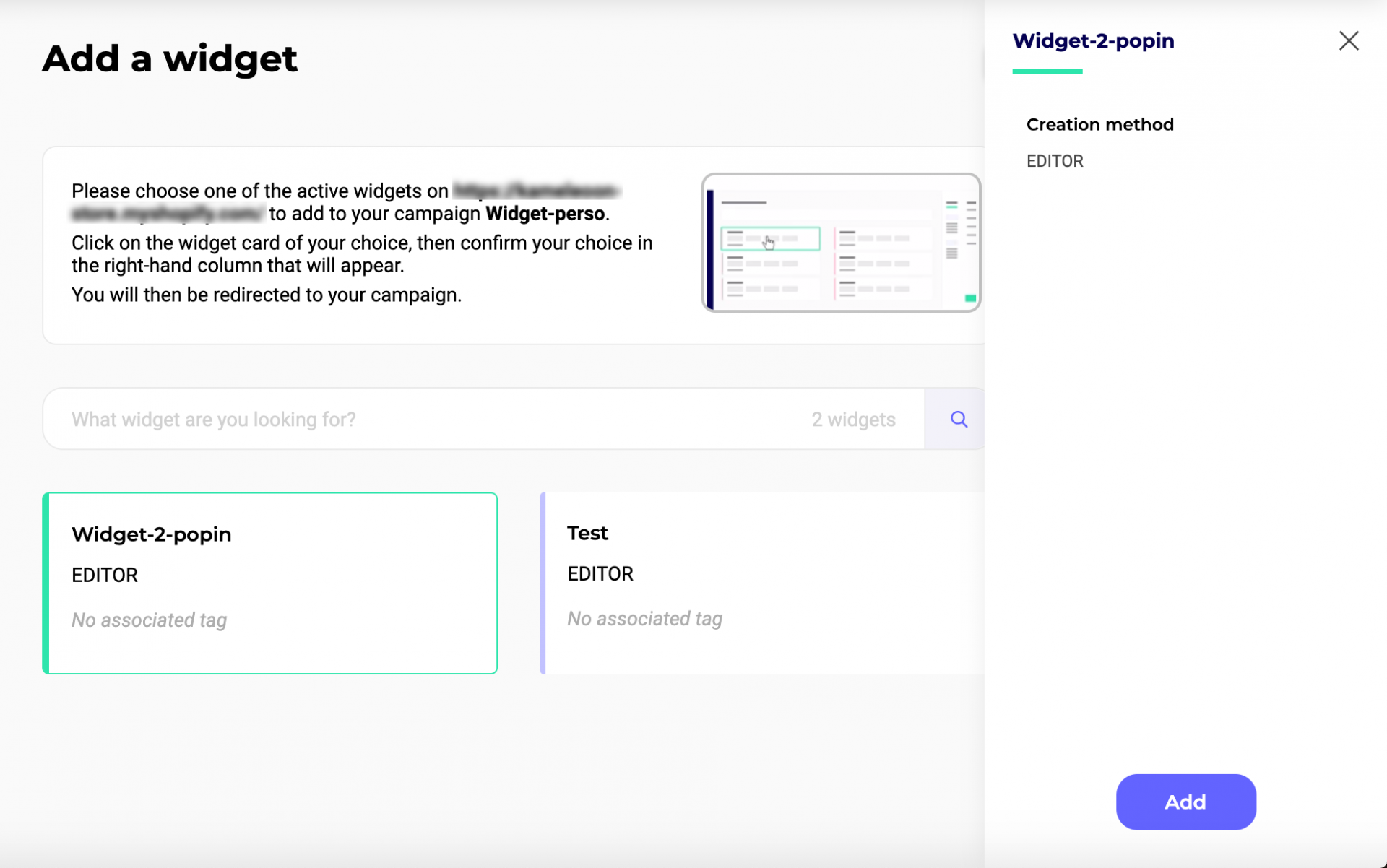 You will then be redirected to your campaign. Then continue setting up your widget as usual.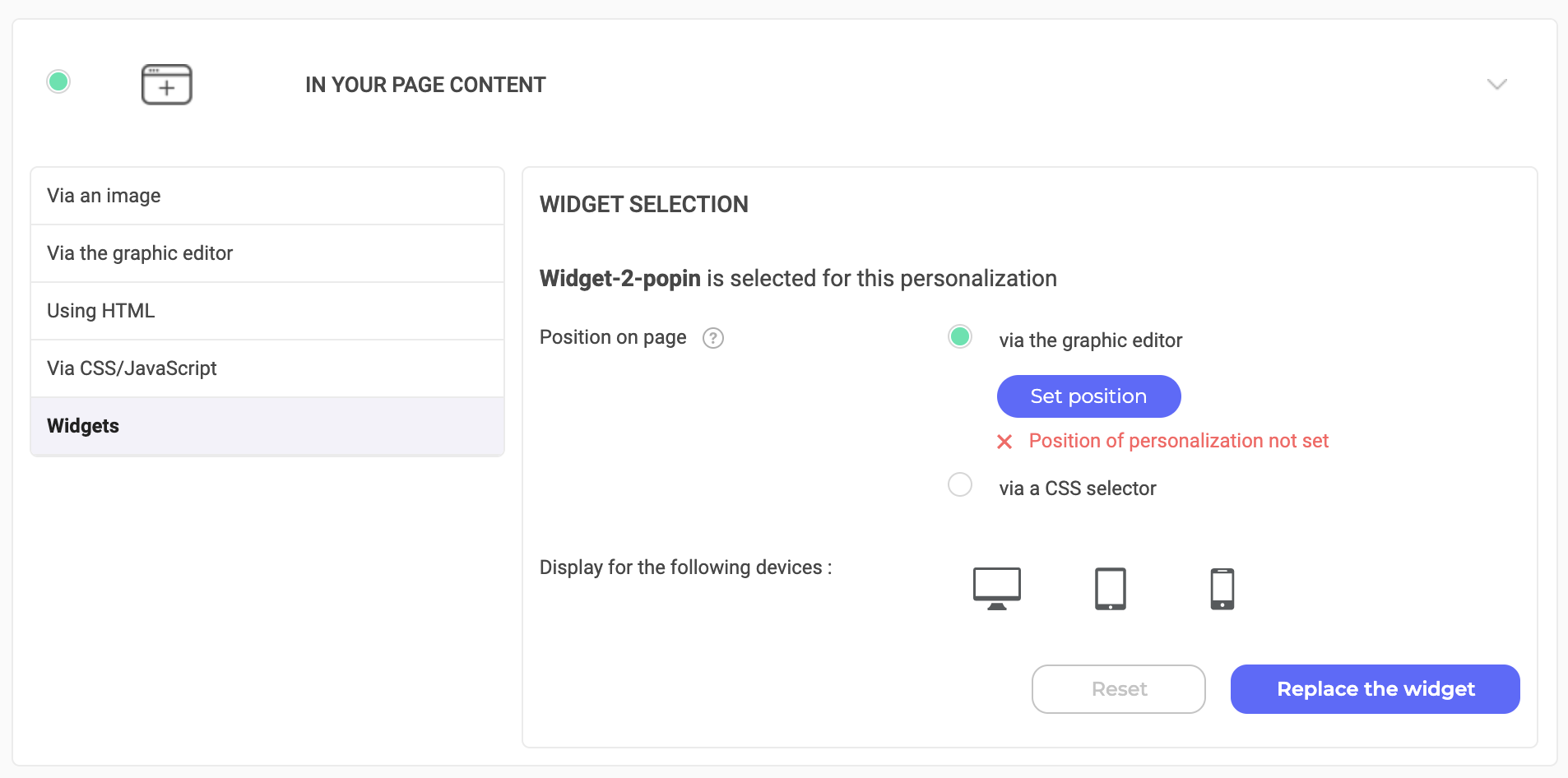 What happens to old widgets used in online personalizations?

Old widgets (created before the widget editor) become obsolete and can no longer be used on a campaign. Each widget has a corresponding JS and CSS code that Kameleoon will extract and add permanently to the JS and CSS sections located on each personalization type.