The translation management option enables you to set up and use multiple languages in your widget. With this feature, you can make your widget accessible to a broader audience by providing translations in various languages.
Activate the translation management
To activate the translation feature, click on the Translations section of the Widget Studio.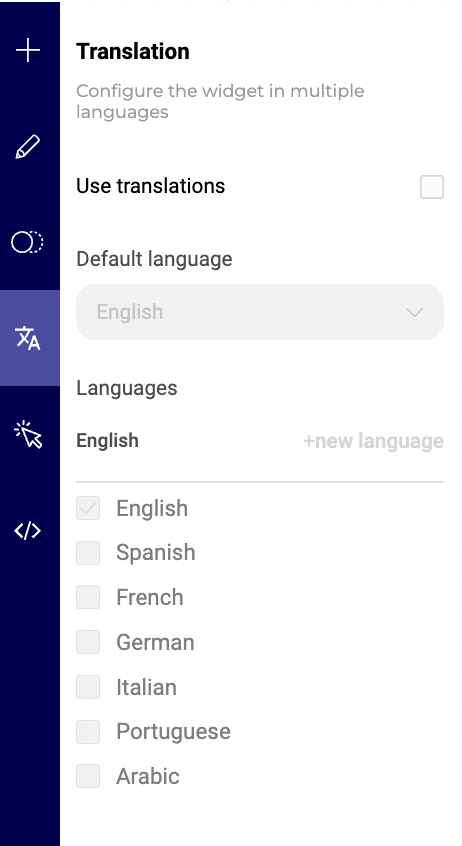 Then check the Use translations checkbox.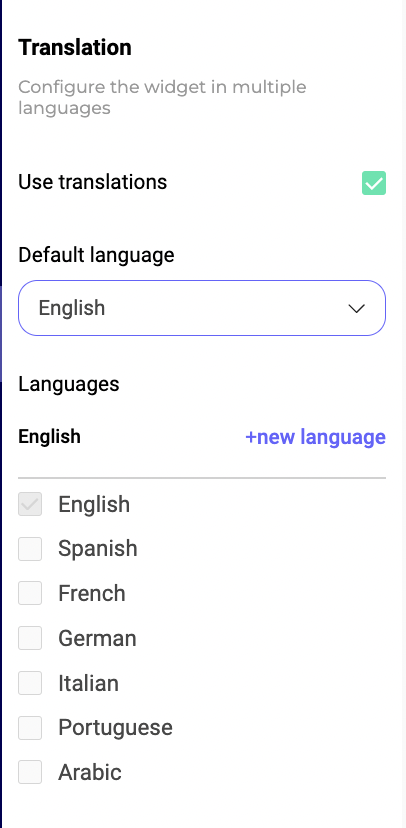 You will see a list of available languages that can be included in your widget.
Select your language(s)
To select a language that will be available for translation, check the box next to the language name.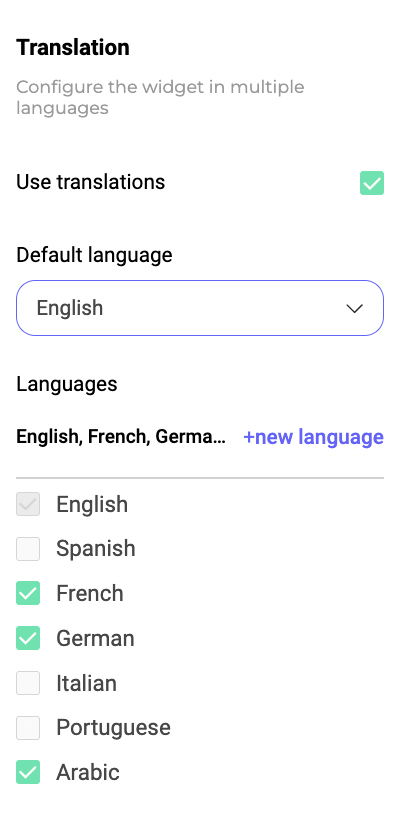 If you want to remove a language, simply uncheck its box.
On the main panel on the right, you will find tabs for each language you've activated. Each tab contains editable fields with the source text on the left and space for the translated text on the right.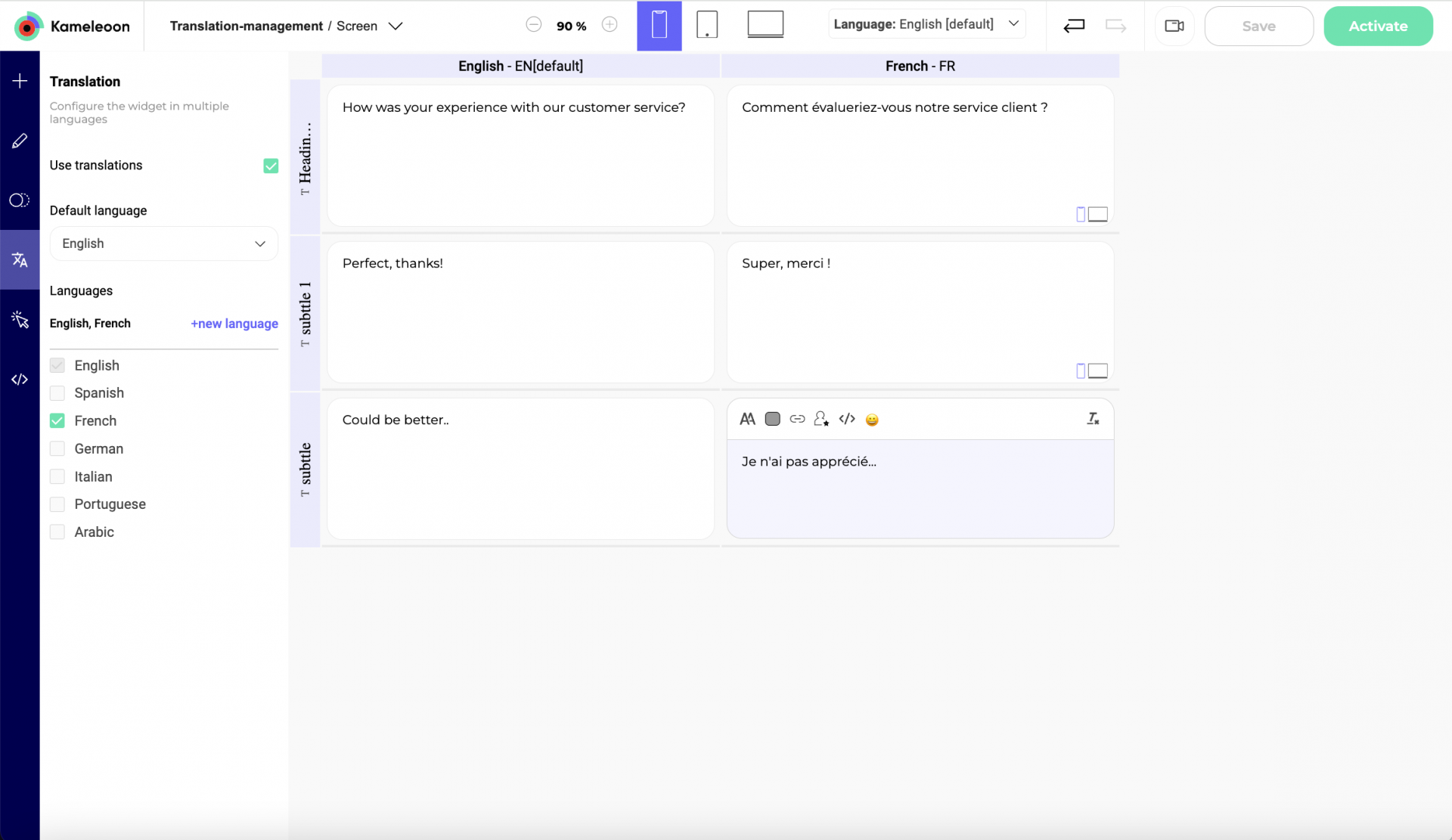 Use the provided formatting tools to style your translated text.
You will find device icons at the bottom right of the language boxes. To change text formatting on a particular device, switch devices in the top bar.
Add a new language
To add a new language, click on the +new language button. This will allow you to include additional languages that are not listed by default.
First enter the name of the language you wish to add, then select the appropriate language code from the dropdown list. This should match the international standard language code for the language you are adding.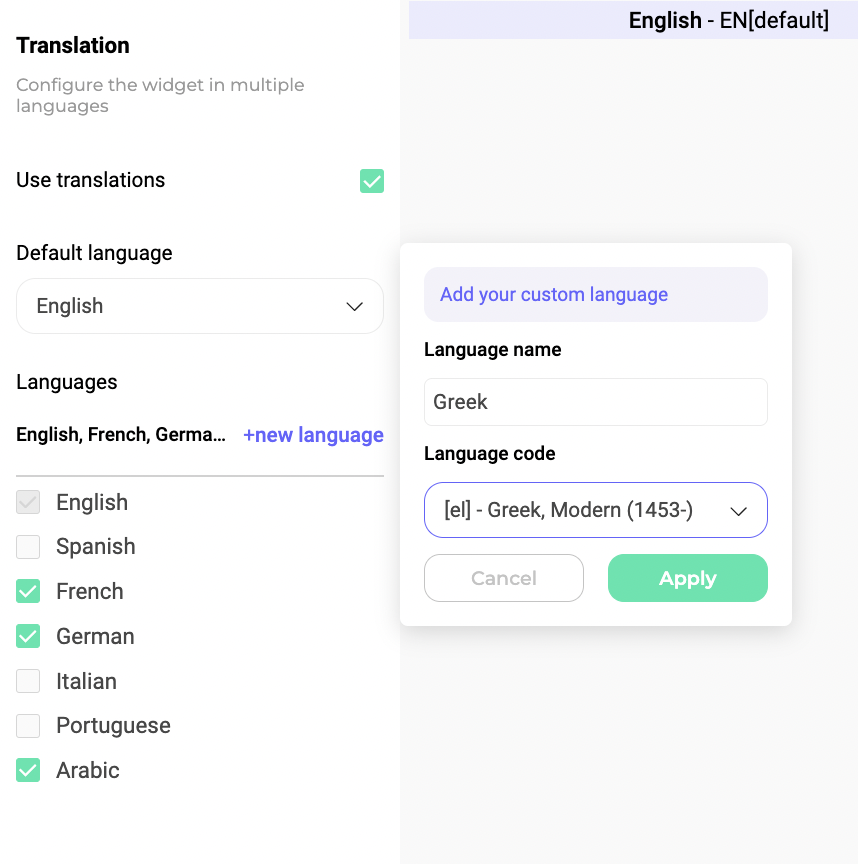 click the Apply button to save the new language to your list and be able to select it.
If you want to remove a language, simply uncheck the box.
Set a default language
Then click on the drop-down menu under Default language to select the language that will be used by default in your widget.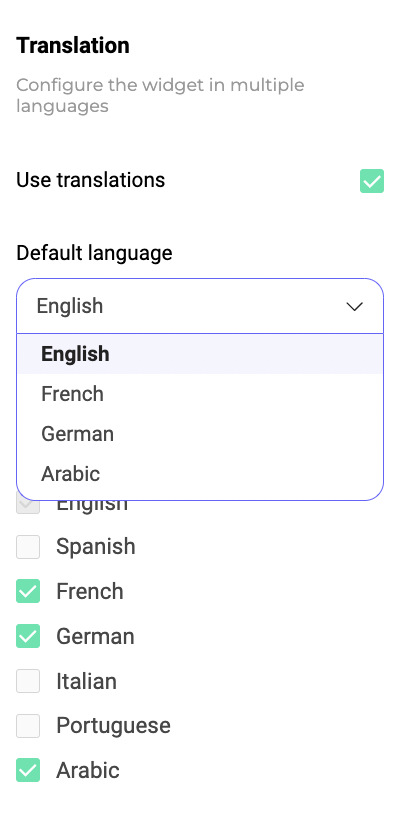 In case of a missing translation, we will display the default language.
Test the languages on your widget
Ensure that you save your configurations. It is recommended to test the widget after setup to verify that all languages are correctly displayed and functional.
Go to the Design section of the Widget Studio. At the top, you can switch language.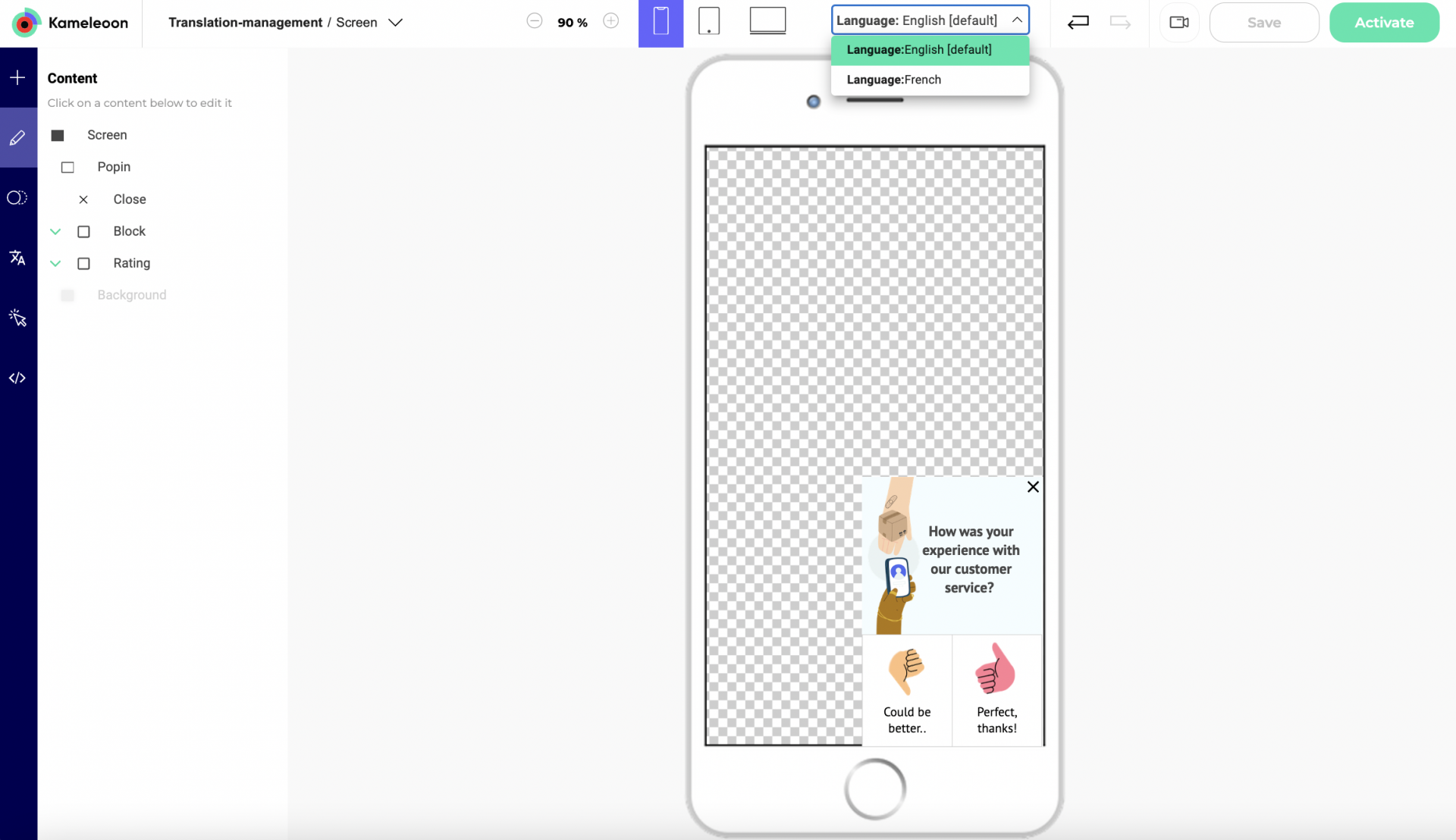 Associate an event
In the Events section of the side panel, you can associate events and actions to your widget.
Add a new event and select Translation > Visitor's browser.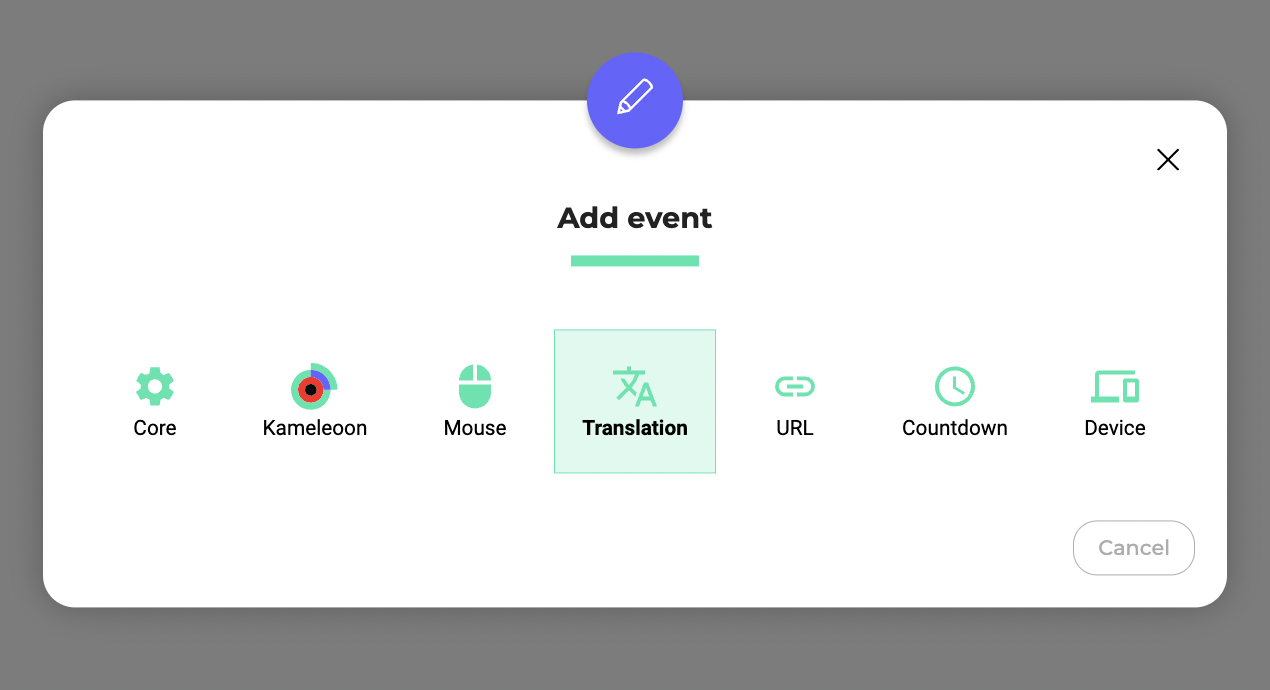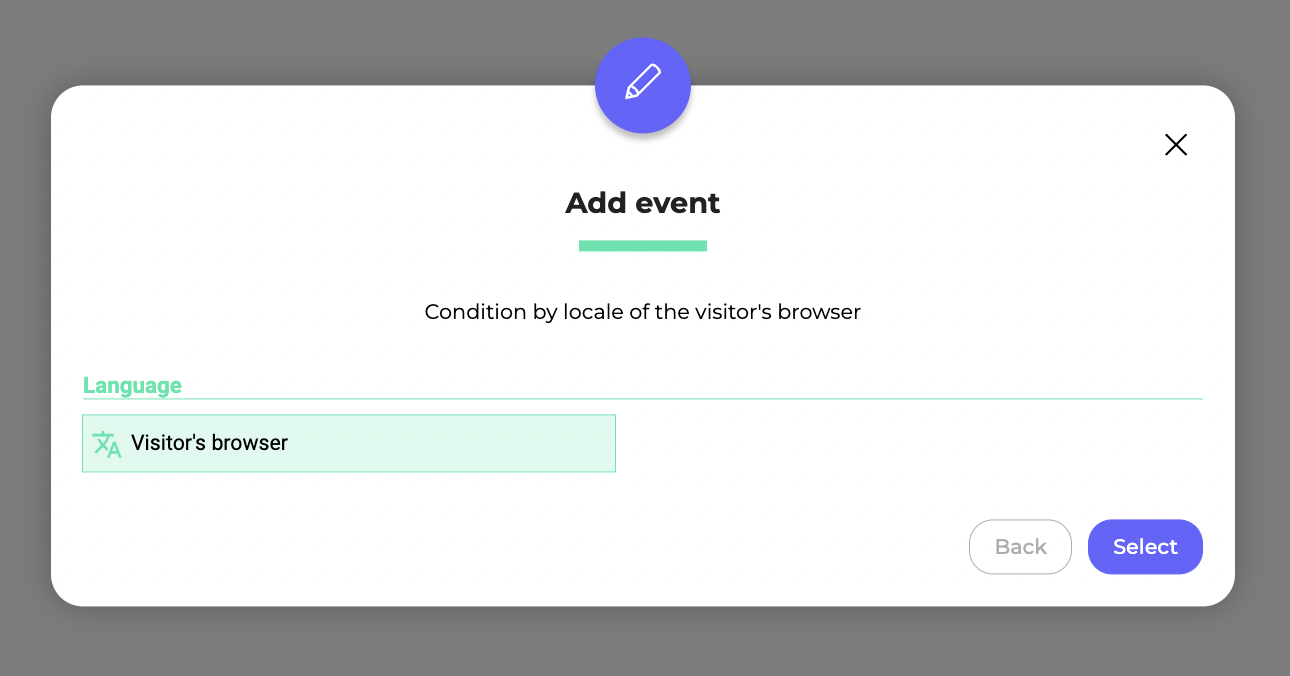 Then select a language.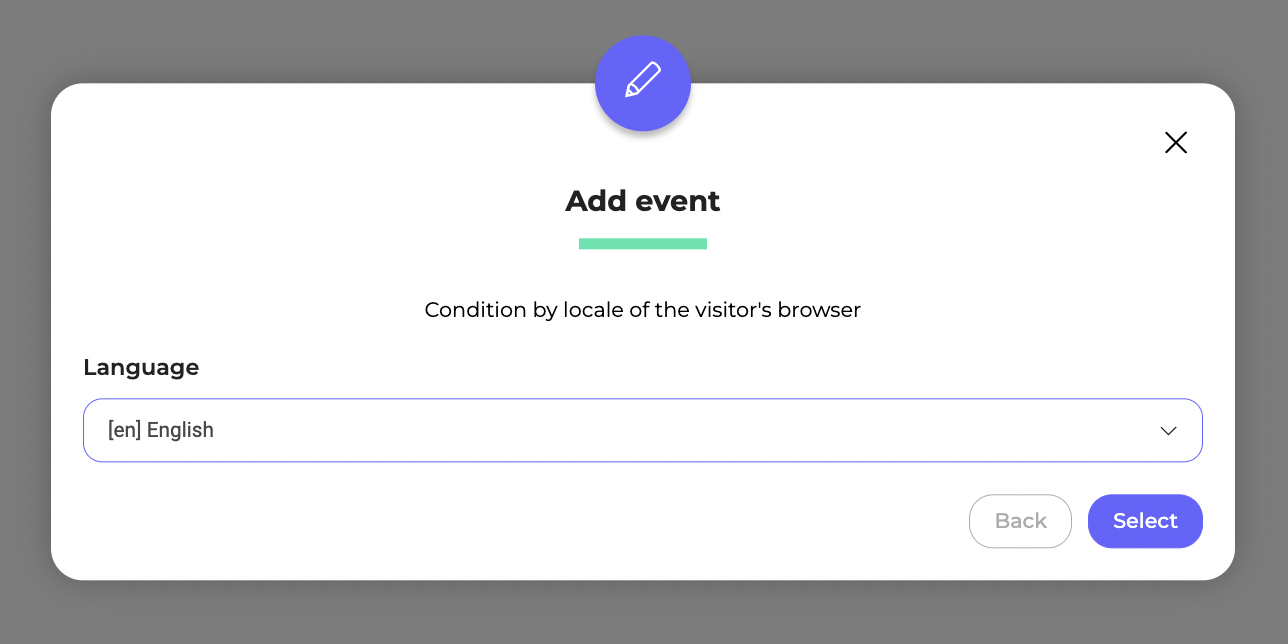 Validate and associate an action to your event. Again, select Translation.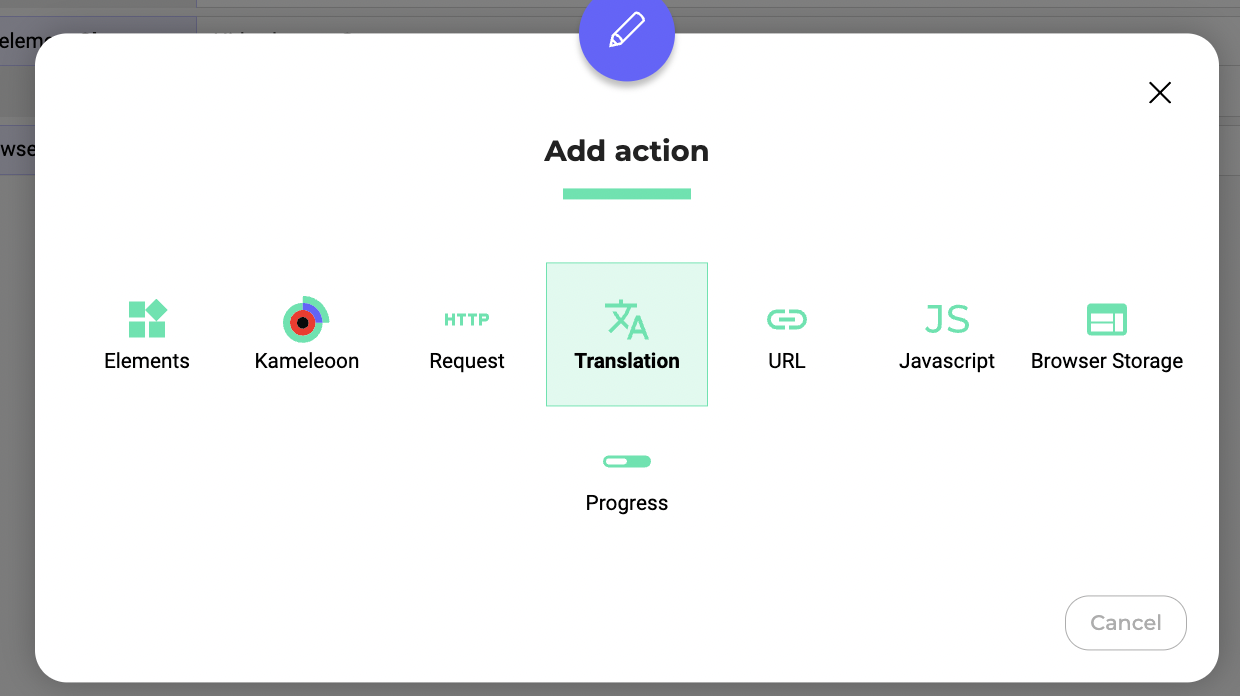 Choose Widget's locale and indicate the same language.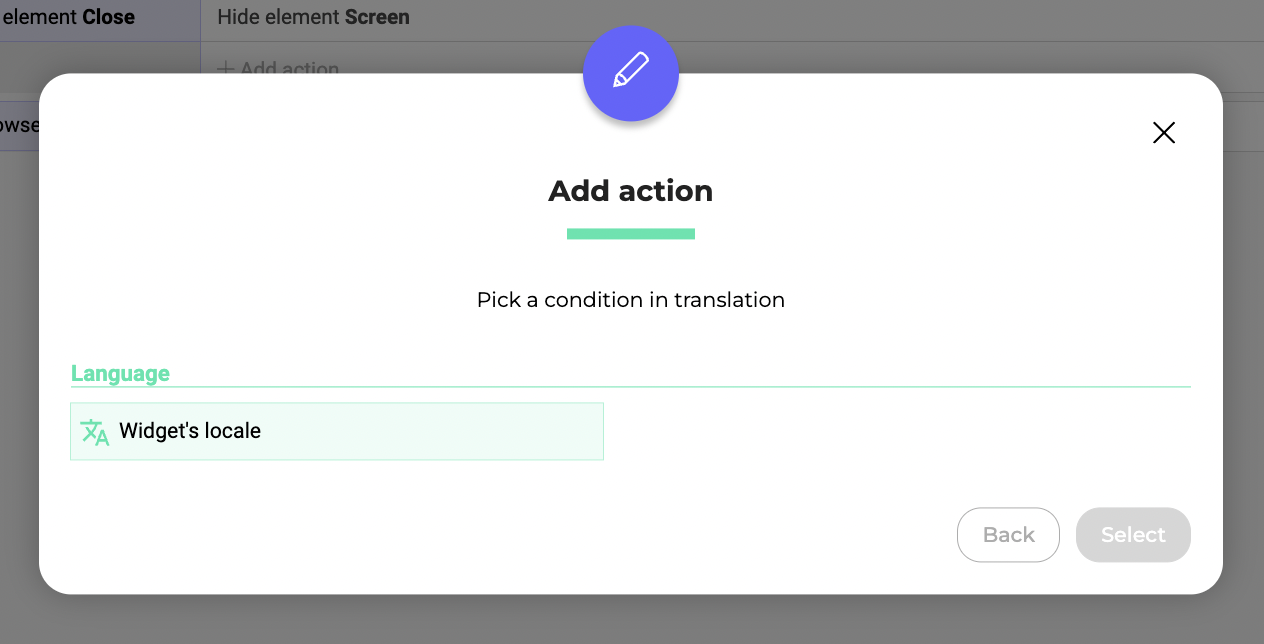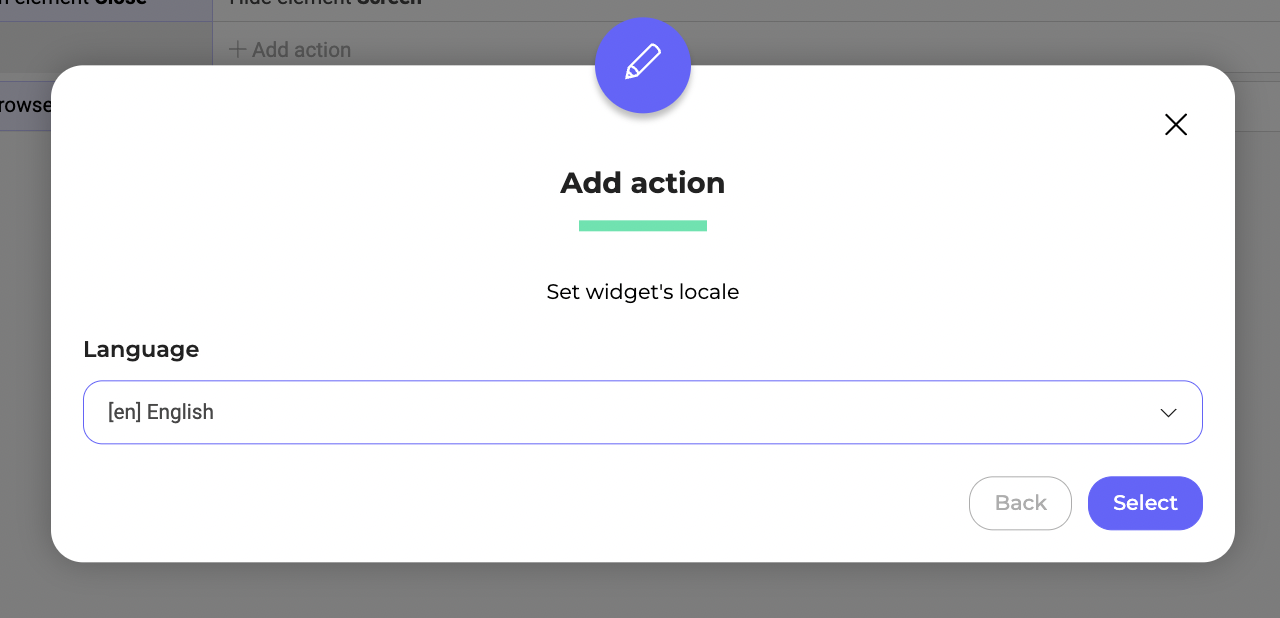 Validate the creation of your event. If the visitor's browser language is English, then your widget text will appear in English.

You need to create an event for each language you have configured.