Goals are essentially the KPIs that are relevant to your product or feature which you can track for your features to measure performance of your release or experiments. When selected for a feature flag, goals can then be used across all of its environments (development, staging and production) and will be tracked for all delivery rules that you have created.
Note: Kameleoon reporting is only available if at least one goal has been added. Removing all goals from a flag which has active rules will cause Kameleoon to stop tracking this flag and reporting will become unavailable.
If you are not interested in or planning to use Kameleoon's reporting tools, goals are not necessary for your feature flag.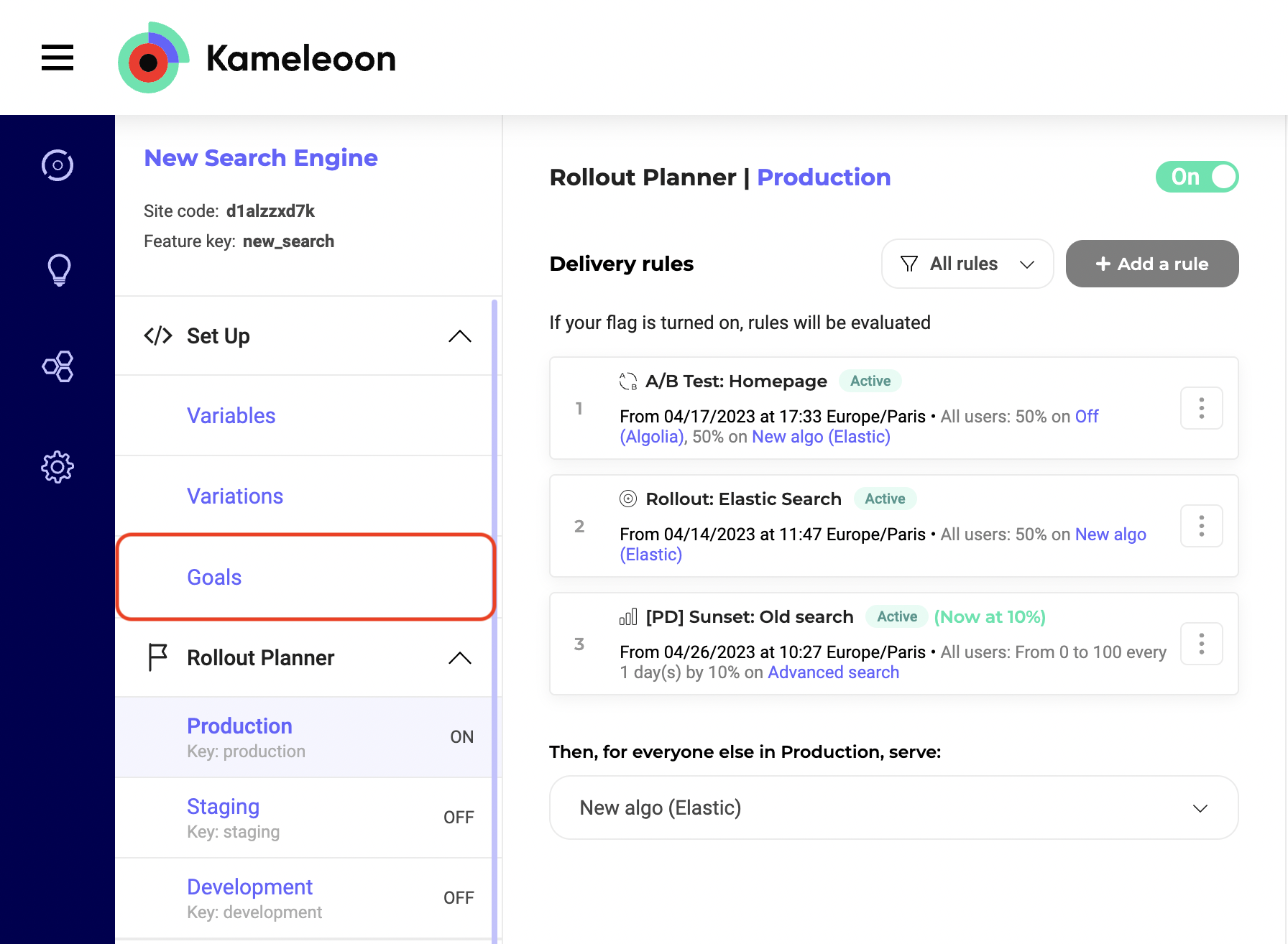 Once you're on the goals page, start by clicking +Add goal to open a drop-down and choose from existing goals or create new ones when configuring your feature flag. Read more about how to create goals.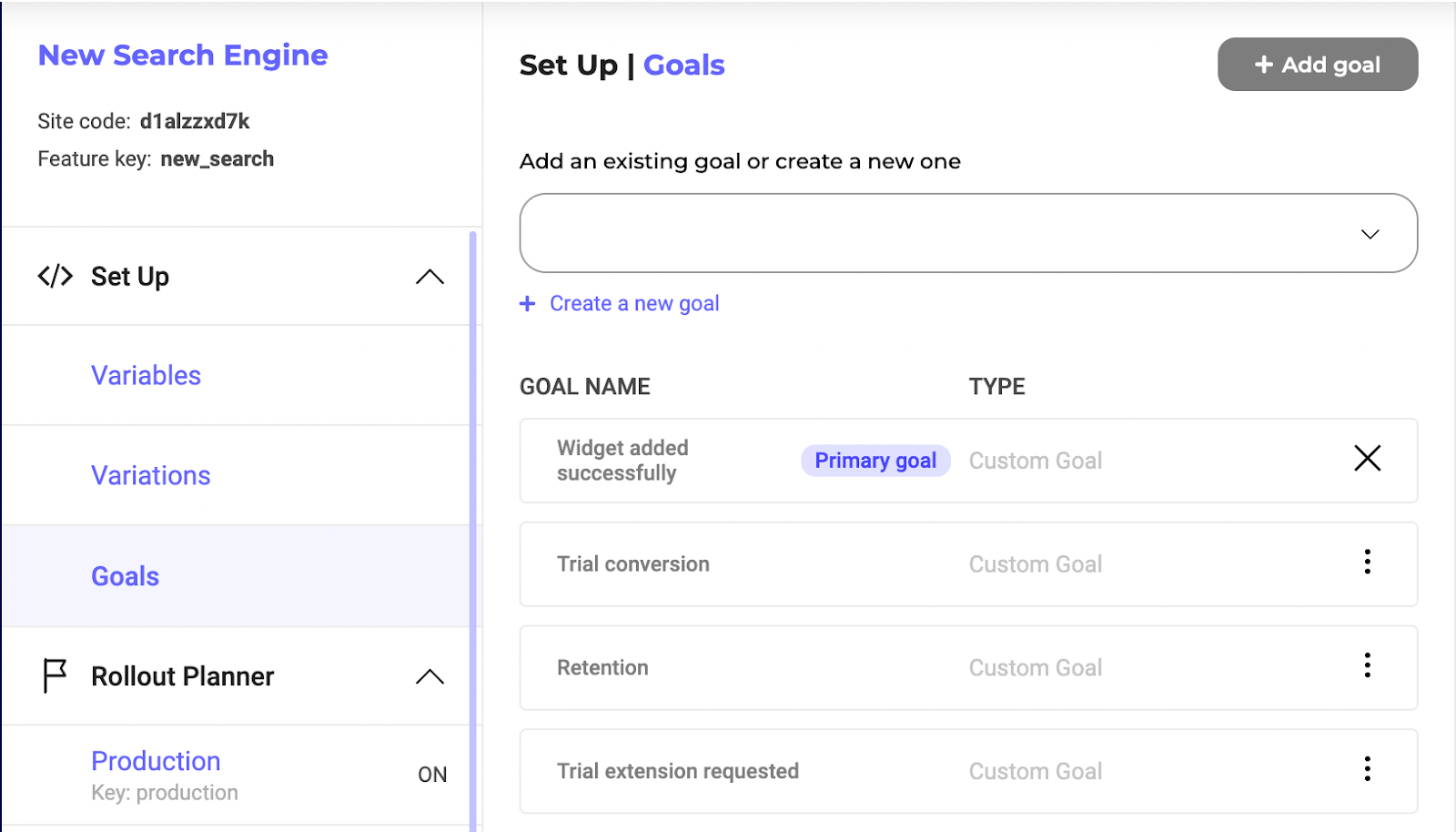 When creating a feature flag whose results you want Kameleoon to report, you must choose at least one goal, which is automatically chosen as the Primary goal. Any additional goals you add will be Secondary goals.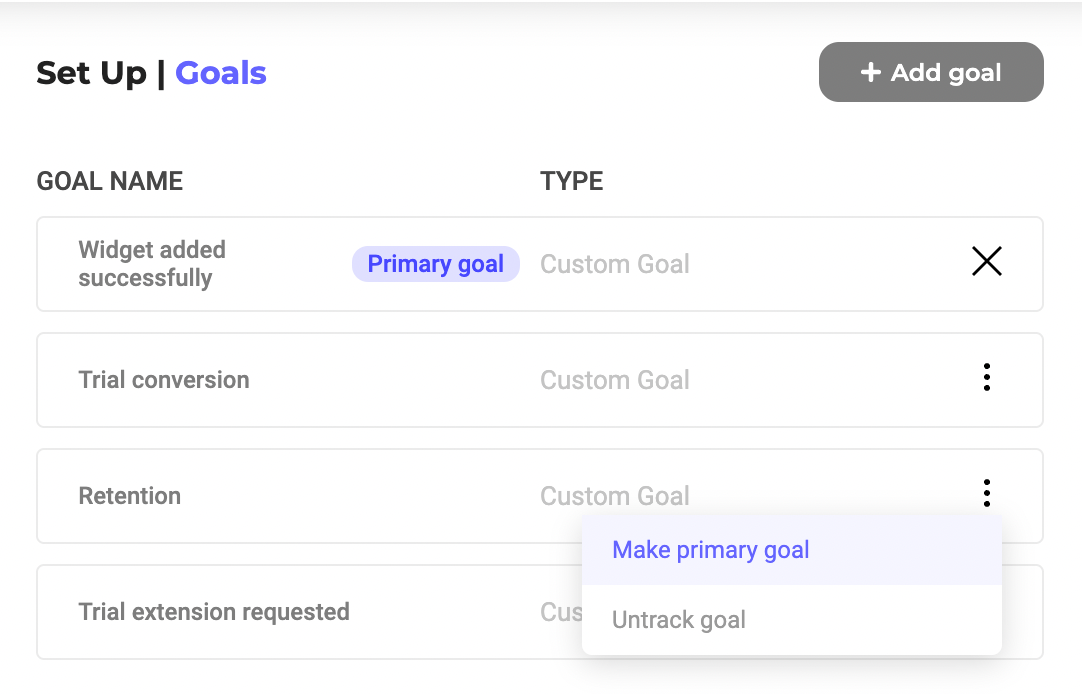 You can untrack or assign as primary from the ⋮ menu next to each goal.