The Rollout Planner page has a dedicated section to keep track of all feature experiments created under a feature flag.
Once you have created at least one feature experiment, navigate to the Reporting section on the left menu and at the bottom, click on Results.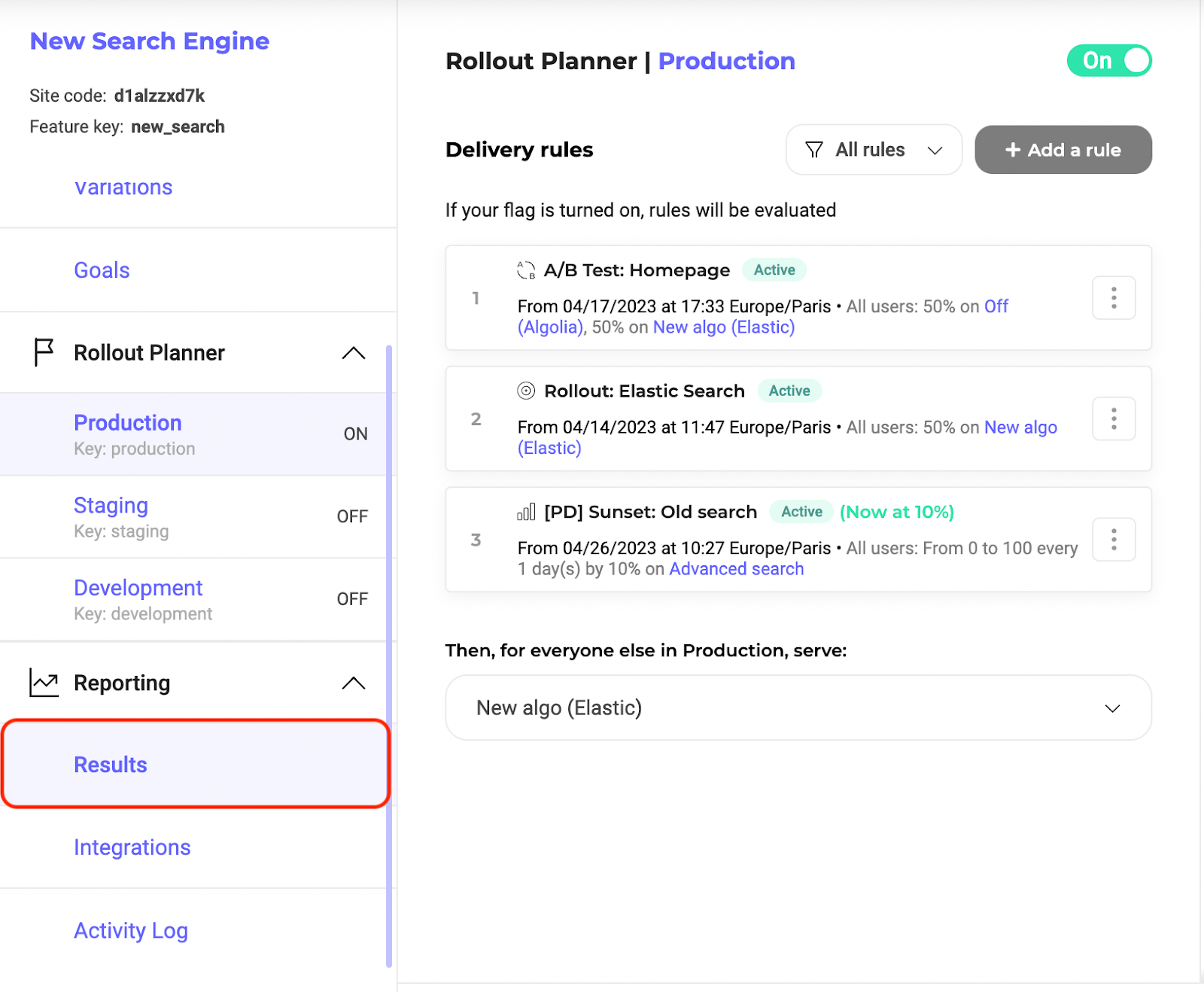 Once here, simply click on the feature delivery or experiment rule whose results you wish to analyze and you will be taken to the in-depth reporting page for this test.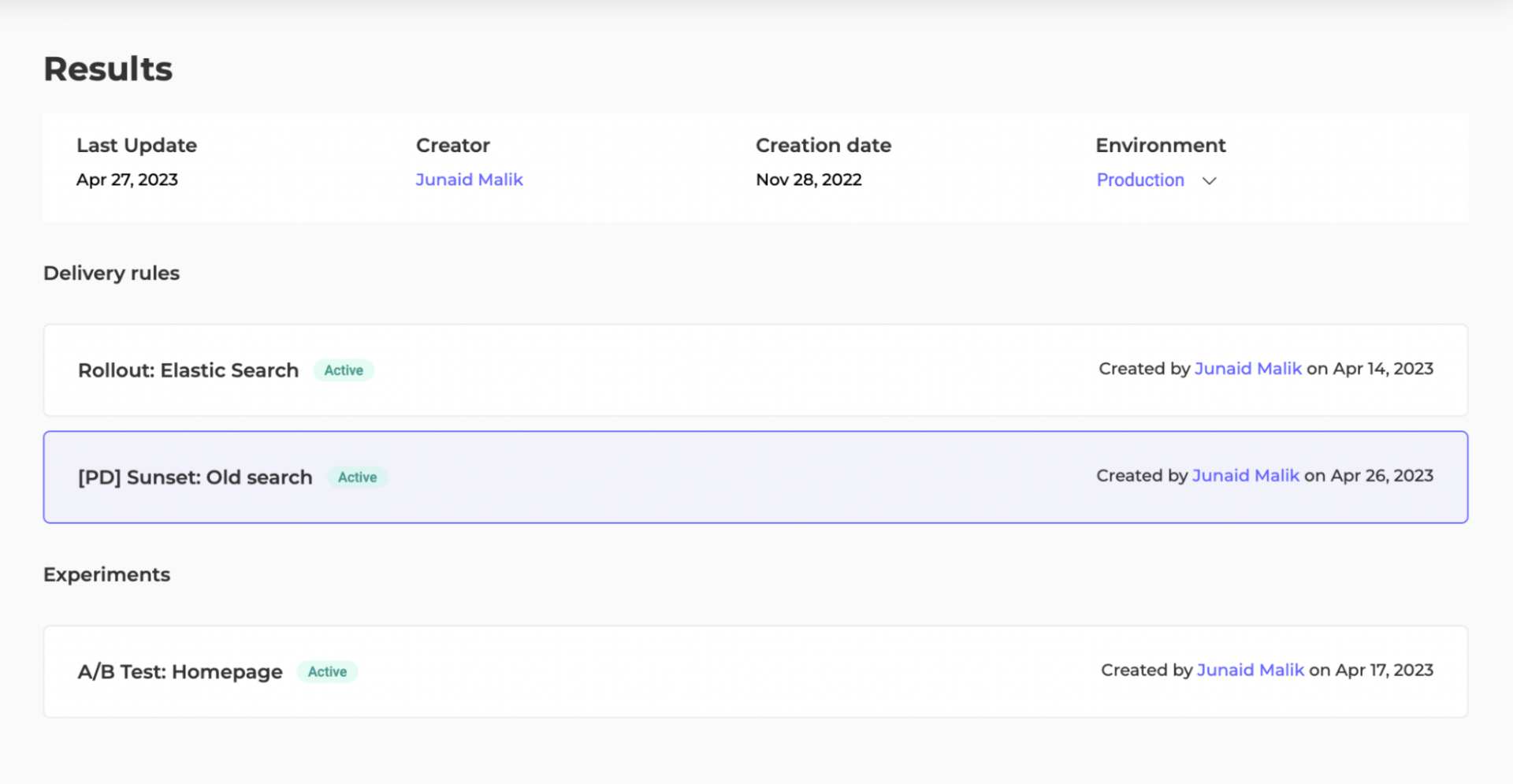 Alternatively, individual reporting pages for any rule can also be accessed using the 3-dot menu inside the rule card once it is added to the queue as shown below.

Kameleoon tracks your feature's performance data based on goals you identified when creating your test. Having at least one goal is required to access the Results page for your rules.
This article can help you learn how to navigate the Results page.