Advanced targeting tools improve your visitor segmentation by adding conditions to new segments.
Use criteria such as custom data, acquisition channel and key pages to fine-tune your visitor segmentation and targeting.
Note: Advanced targeting tools are available with a Premium account only. If you want to adapt your package to your personalization needs, please contact us!
Access advanced targeting tools
To access advanced targeting, open the "Configure" tab in the sidebar menu, then click on "Advanced tools".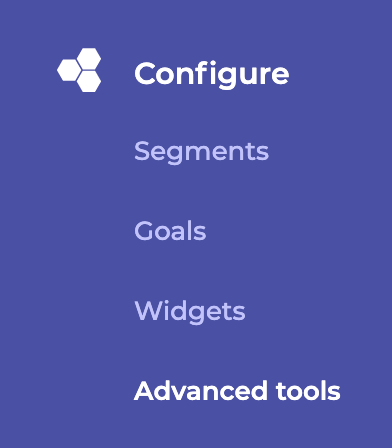 You can create 3 types of advanced targeting: custom data, acquisition channel, key pages.
For each type of advanced targeting, the number of elements already created is displayed. Click on a category to display, edit, duplicate or delete the elements it contains.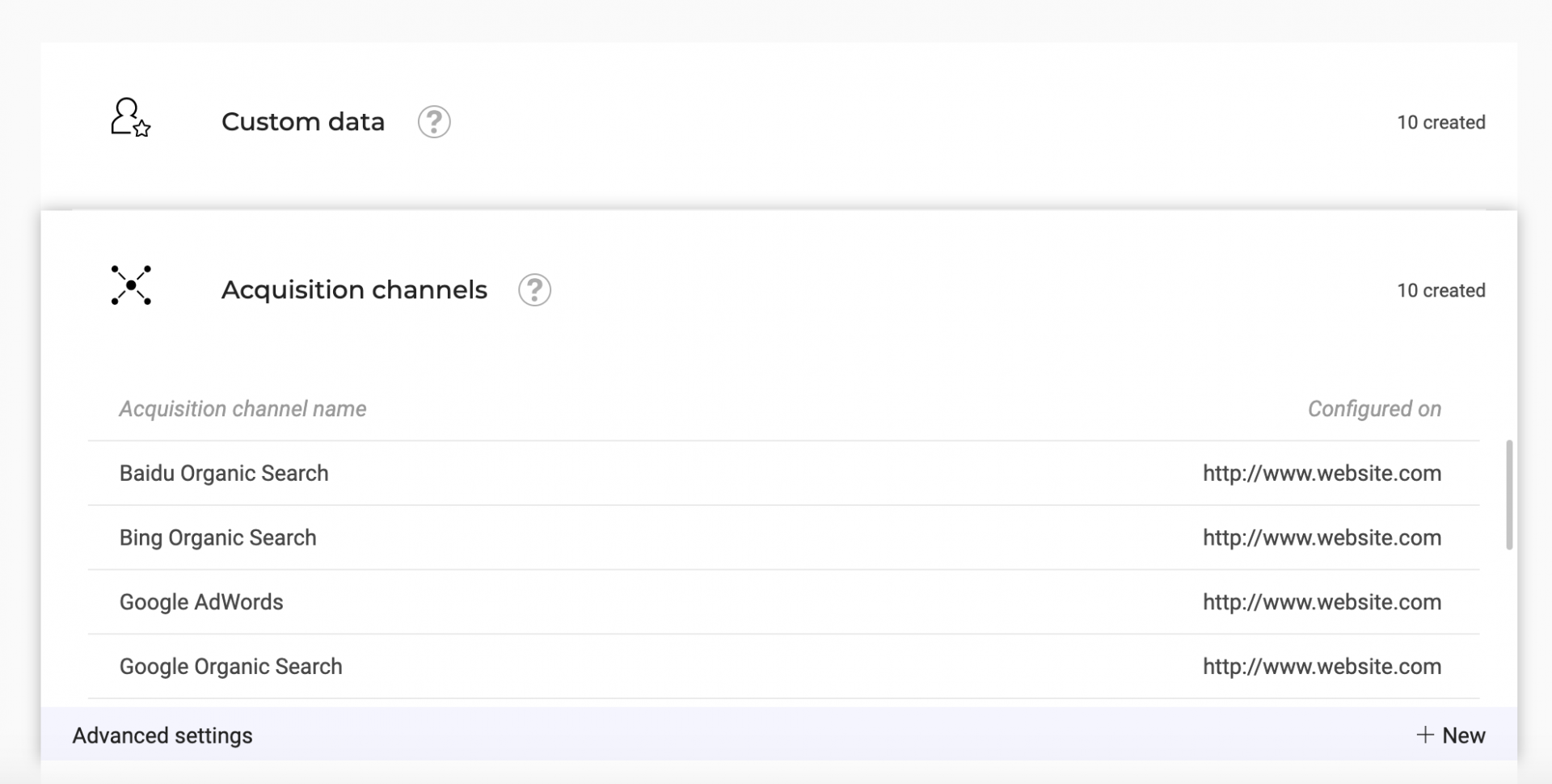 You can find existing elements by typing their name in the search bar.
Sort them by creation date, edition date, or the website name on which they have been set up.

You can also choose to display only elements linked to specific websites.
Create a new advanced targeting tool
To create a new advanced targeting element, click on the "New" button in the upper right-hand corner of the page.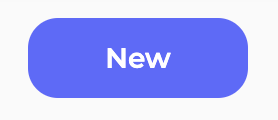 Note: You can also use the "New" button at the end of each list to create an advanced targeting element.
A pop-in will appear. Choose the type of targeting and the websites this element should be included on.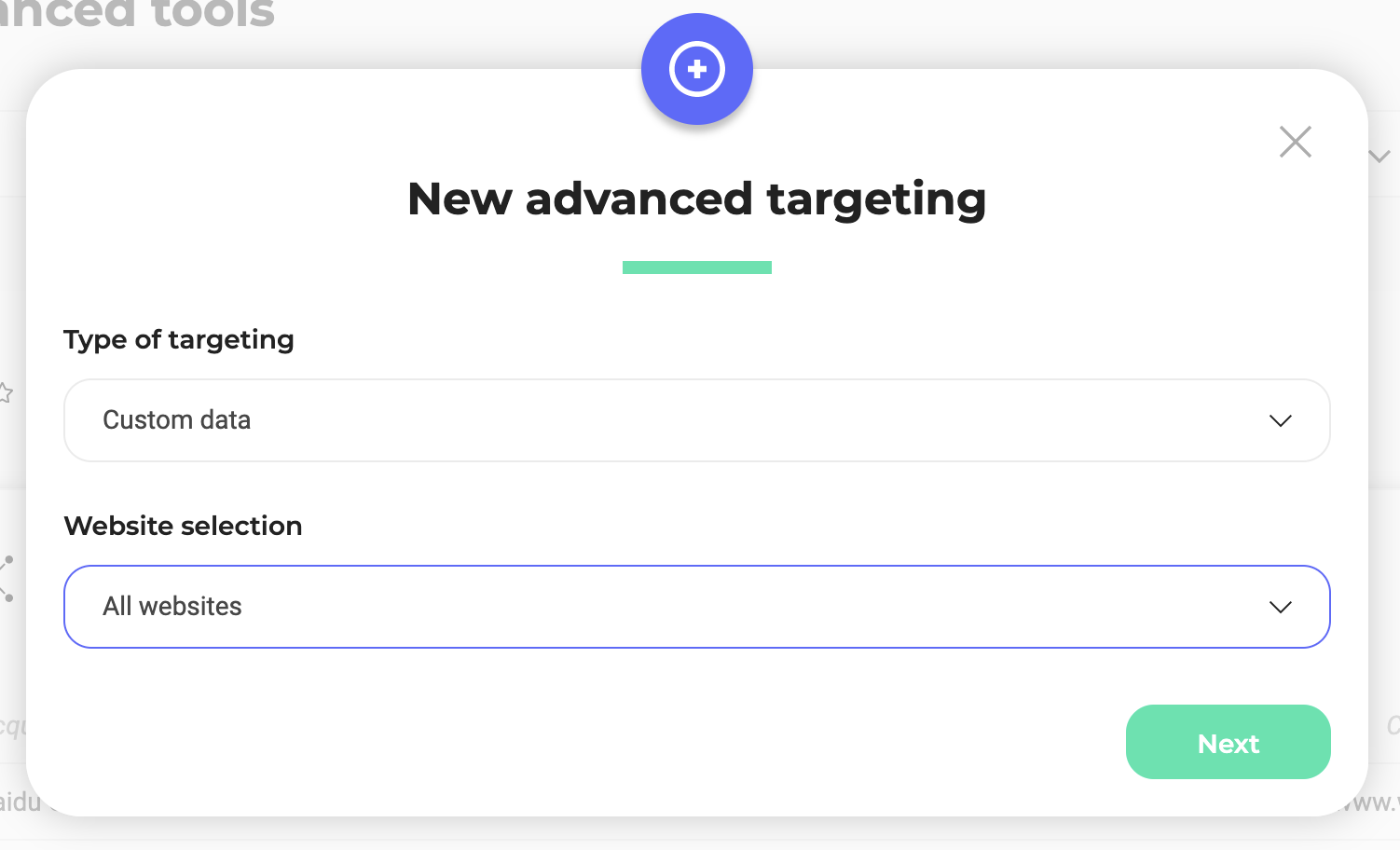 Once both dropdown fields are completed, click on "Next". The pop-in now shows your targeting element's specific setup options.
Edit an advanced targeting tool
To edit an element, click on its category to show all elements it contains.
When hovering over the advanced targeting element, you will see the available editing options.

With a click you can edit the targeting element's parameters, or duplicate the targeting element, or delete it. A click enables you to select several targeting elements. Select one element to display checkboxes for all other elements.

The trash icon appears above the list of elements and enables you to delete all selected items.
If an element is used in a live experiment, it cannot be deleted. In that case, an icon will appear in the bottom left-hand corner of the confirmation pop-in indicating which elements are being used in which experiment(s).