To access the results page of a campaign, log in to your Kameleoon App.
In the sidebar, click on "Activate" and go to your Experiments or Personalizations dahsboard.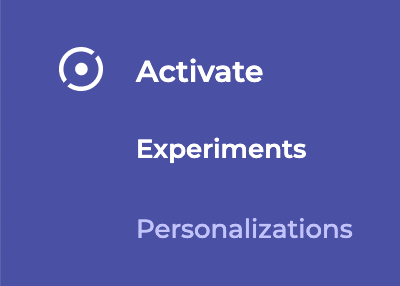 A search bar allows you to easily find a campaign by entering his name.

Filters are also available on the right of the dashboard so you can easily find the campaign you are looking for. Check the filters and apply them.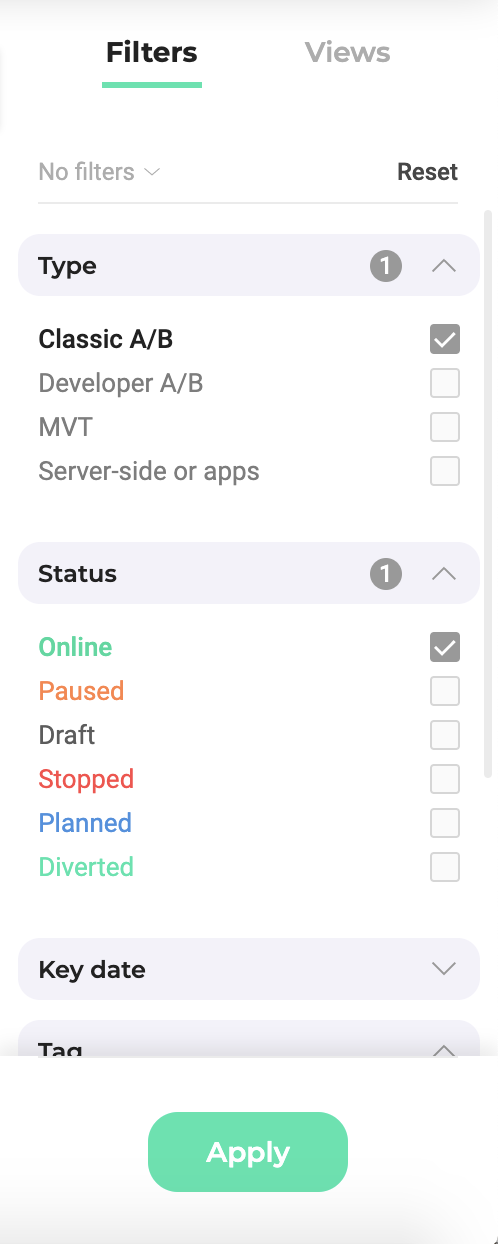 Each campaign is represented in the form of a "card" like this one:

On this card, you will find an overview of the main results and essential information about the campaign: name, associated website, tags and status (draft, online, paused, deviated or stopped).
To access the results of the campaign, click on the "Results" button.
Note: Your results page data is kept for 2 years. After this period, they are deleted and you can no longer access them. This complies with the legal retention periods for personal data.