The Audiences page offers you to develop a better understanding of your visitor segments.
To learn how to access it, please read this article.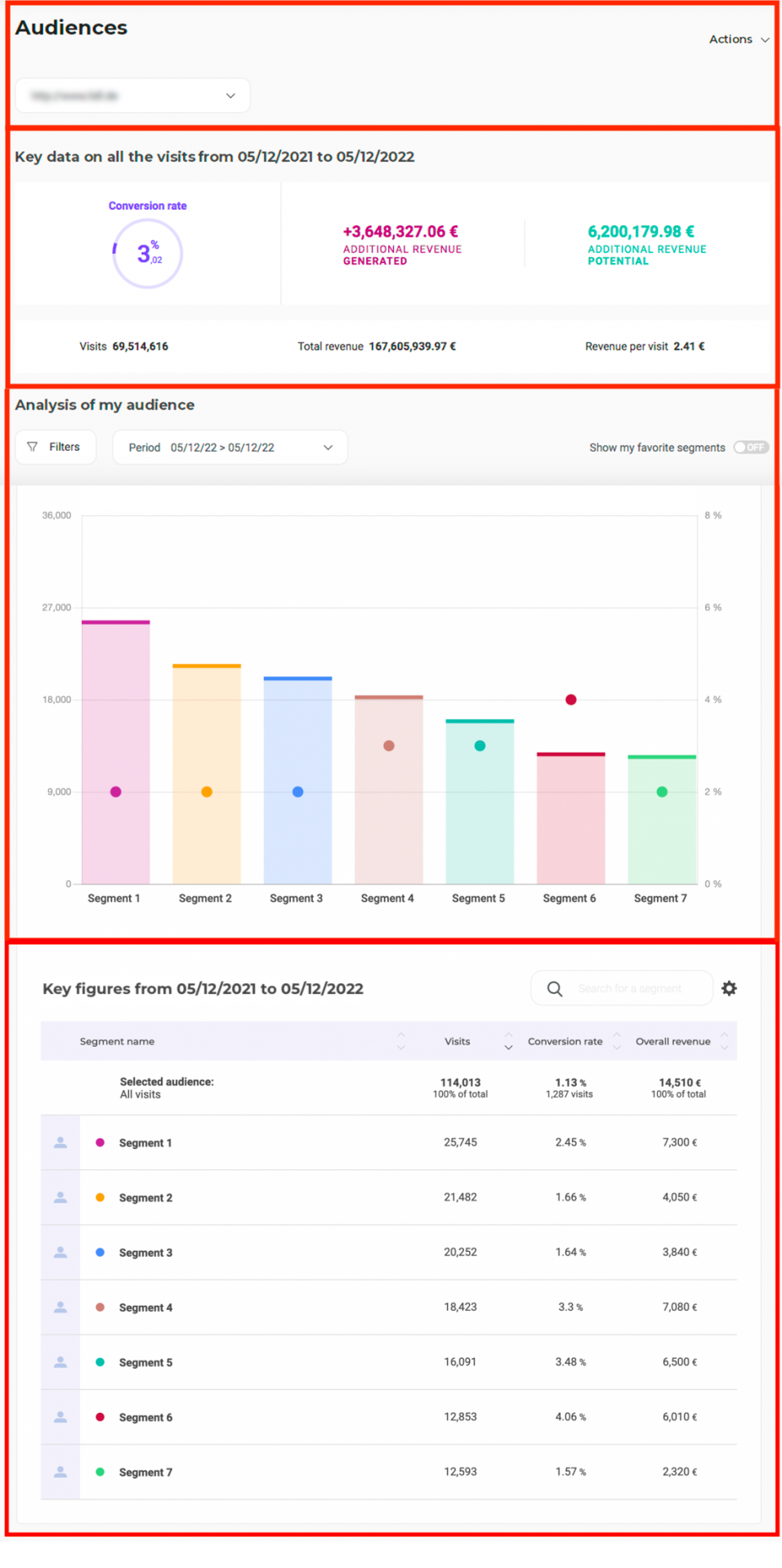 It is composed of 4 blocks:
The header, which presents the possible actions on the page and the concerned website(s).
The key data, which brings together the most important data on the website and its performance.
The audience segmentation graph, which ranks segments based on their performance.
The audience segmentation table, which details the data by segment and can be set according to your preferences.
To learn more about the details of the Audiences page, here is a more complete article!