Access the Activity page
To access your Kameleoon account activity, click on Activity at the top right of the app.

Understand the events
The Activity page consists of several blocks:
a search bar to find one or more specific event(s);
the list of events on your account;
a filter bar.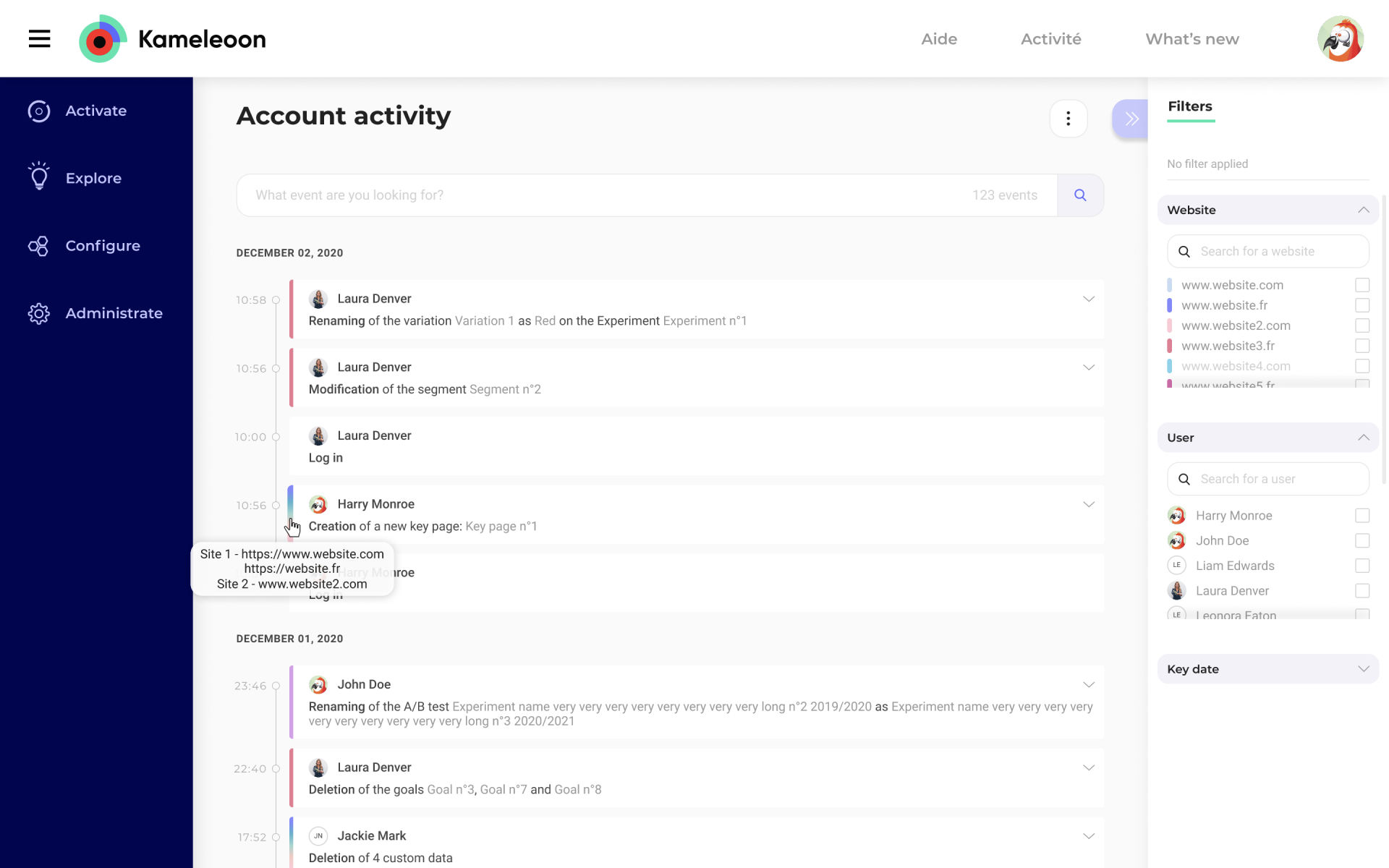 Activities related to your account are displayed in descending chronological order.
For some complex events, an arrow is available on the right of the line. Click to view the details.

Here is the list of events that can be displayed on the page:
Customer account creation
Account login
Addition of a new user
Activation of a user
Modification of a user
Deactivation of a user
Deactivation of several users
Reactivation of a user
Reactivation of several users
Deletion of a user
Deletion of several users
Modification of the language
Password reset
Permissions
Creation of a new campaign
Modification of the configuration of a campaign
Online activation of a campaign
You can also read this article on the Feature experimentation Activity Logs.
Filters
A filter bar allows you to filter events by:
Select one or several filter(s) and apply them.