What is an API key?
The API key is an authentication system with tools that enable more secure data transfer than via the conventional login/password system.
It is linked to a user account. A Super Admin activates the API key of the user account. Once activated, each user can generate a new API key if needed.
It can be used for all integrations that offer this authentication system.
Enable API key
To access the "User management" page, you must be connected to your Kameleoon App. Once connected, click on your avatar/initials in the upper right corner.
With the "Collaborations" menu, you can access the user management section.
When adding or editing an user account, go to the "Account authorizations" tab.
To activate the API key, switch the 2nd toggle to "YES".
A key is automatically generated. Click on "Create"/"Edit"".
As a user, you'll find this key in your profile. Click on your avatar/initials on the upper right corner and go to "My profile".
Your API key is at the bottom of the page.
This is the key you will need to fill in when integrating with other tools. This authentication enables access to data related to websites that you have configured in the "Website authorizations" section.
Once created, the API key is activated by default but it can be deactivated at any time.
When you deactivate the API key, you can reactivate it or generate a new one.
Enter the API key in ContentSquare
At the moment, only Contentsquare uses this authentication system.
On the Contentsquare Dashboard, go to the settings menu.
Select the "Integrations" section.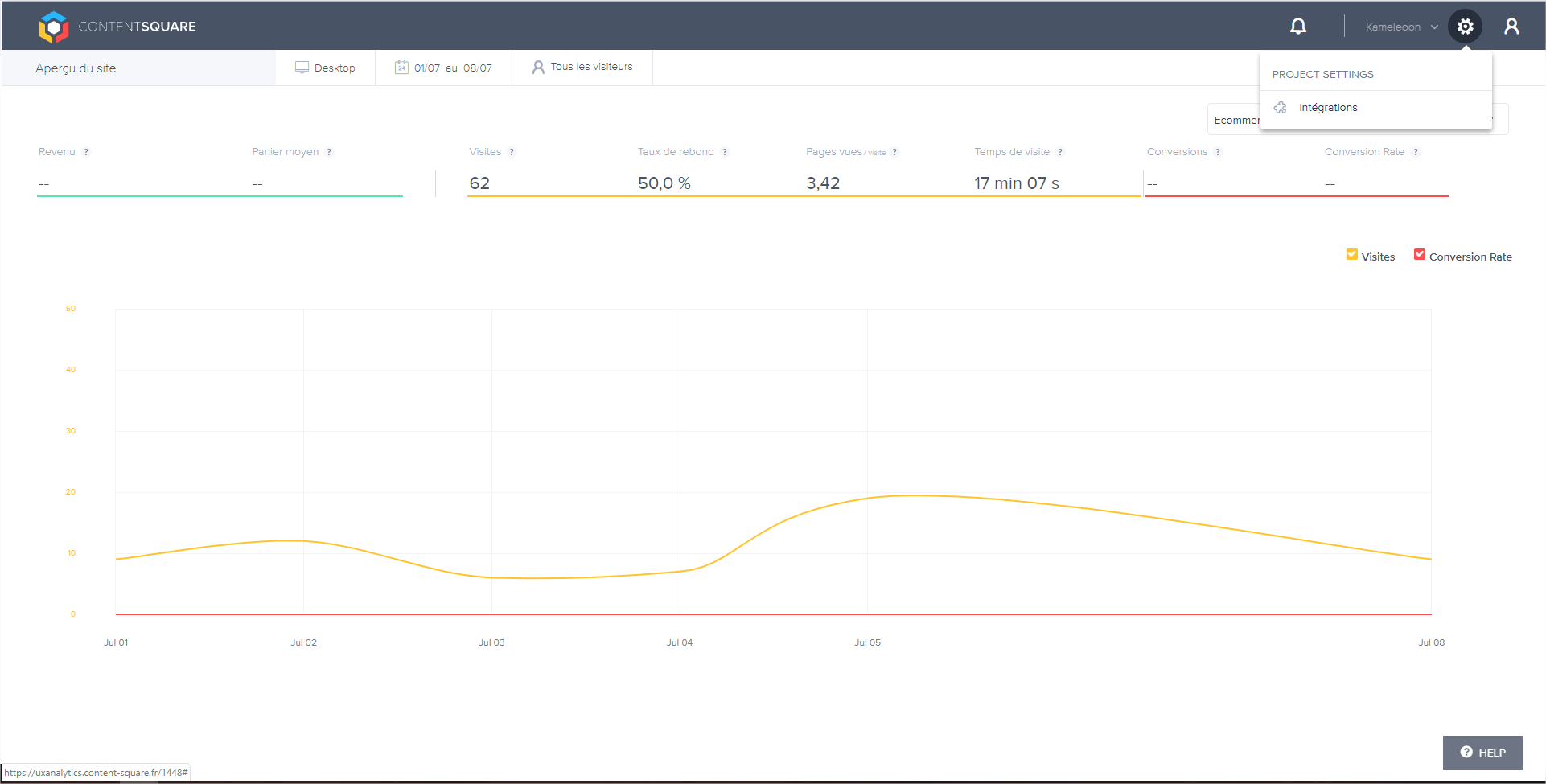 In Integrations, select Kameleoon.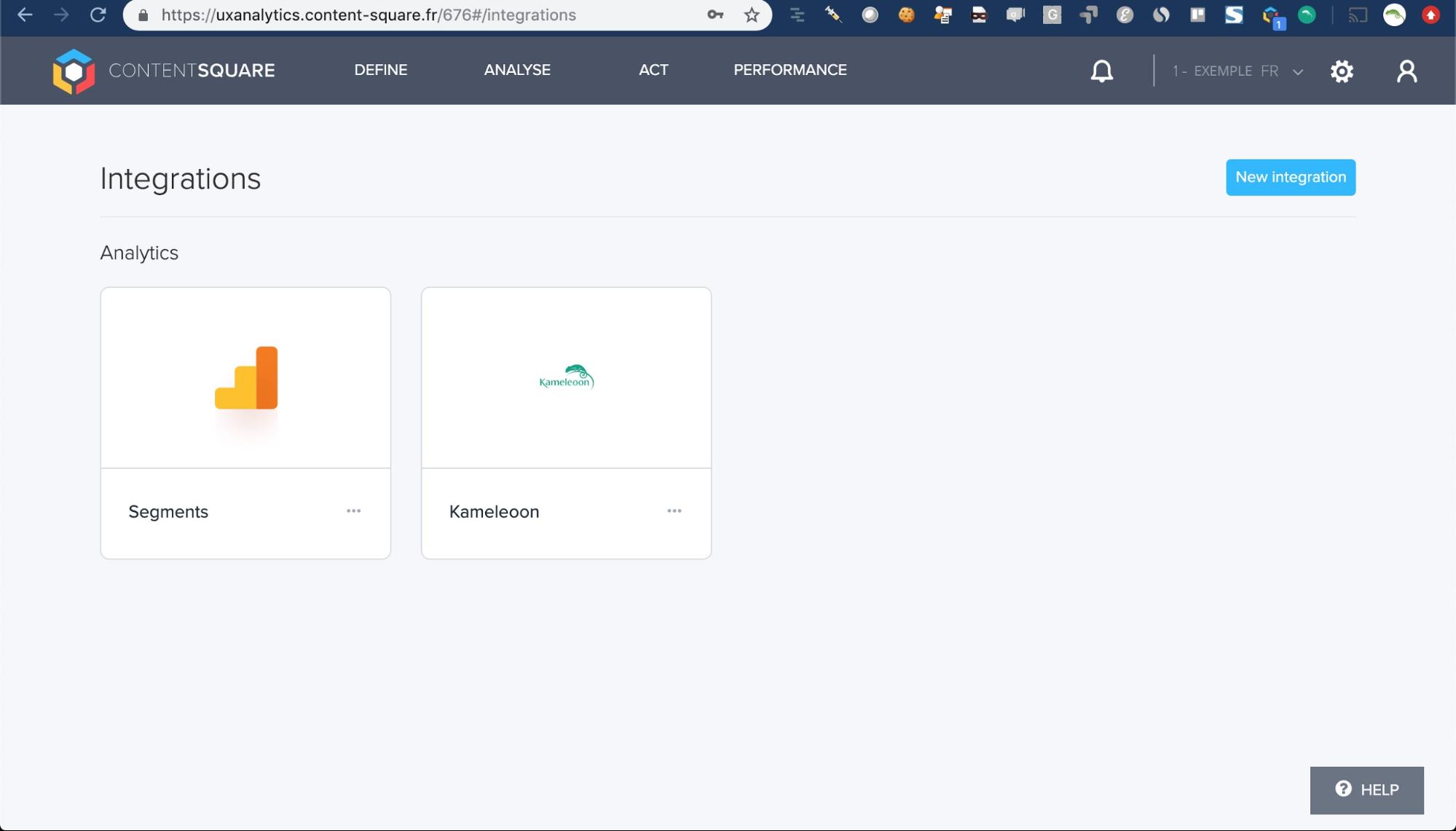 Then enter your login and API key.