Beginner
Experiment
Personalization
In the back-office
On your Kameleoon back-office, in the left menu, click on "Installations" and then on "Sites". You will find your site ID on your website card.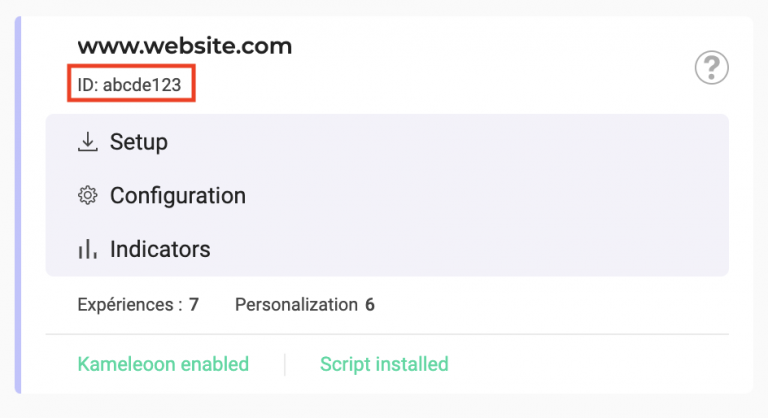 In the Chrome extension
You can also find your sitecode on the Dashboard of our Chrome extension.
A click on the + icon allows you to add inserts to customize your dashboard and thus access the information you are interested in at a glance. Add the "Sitecode" insert.