Configuration
First of all, you need to activate heat maps as a reporting tool from your Kameleoon App in order to add it to the list of your reporting tools. When the tool has been configured, you will be able to select it when you launch your experiments.
Setting up a new tool
Log in to your Kameleoon App, click on "Admin" and then "Integrations" in the sidebar.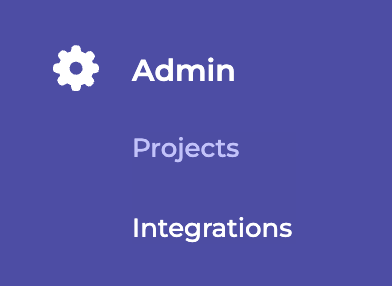 For more information on this page, see our dedicated article.

By default, the tool is not installed. This is signaled by this icon:
With a click on "Install the tool", you will be able to select the projects on which you want to activate it, so that information can be correctly reported to Heatmap.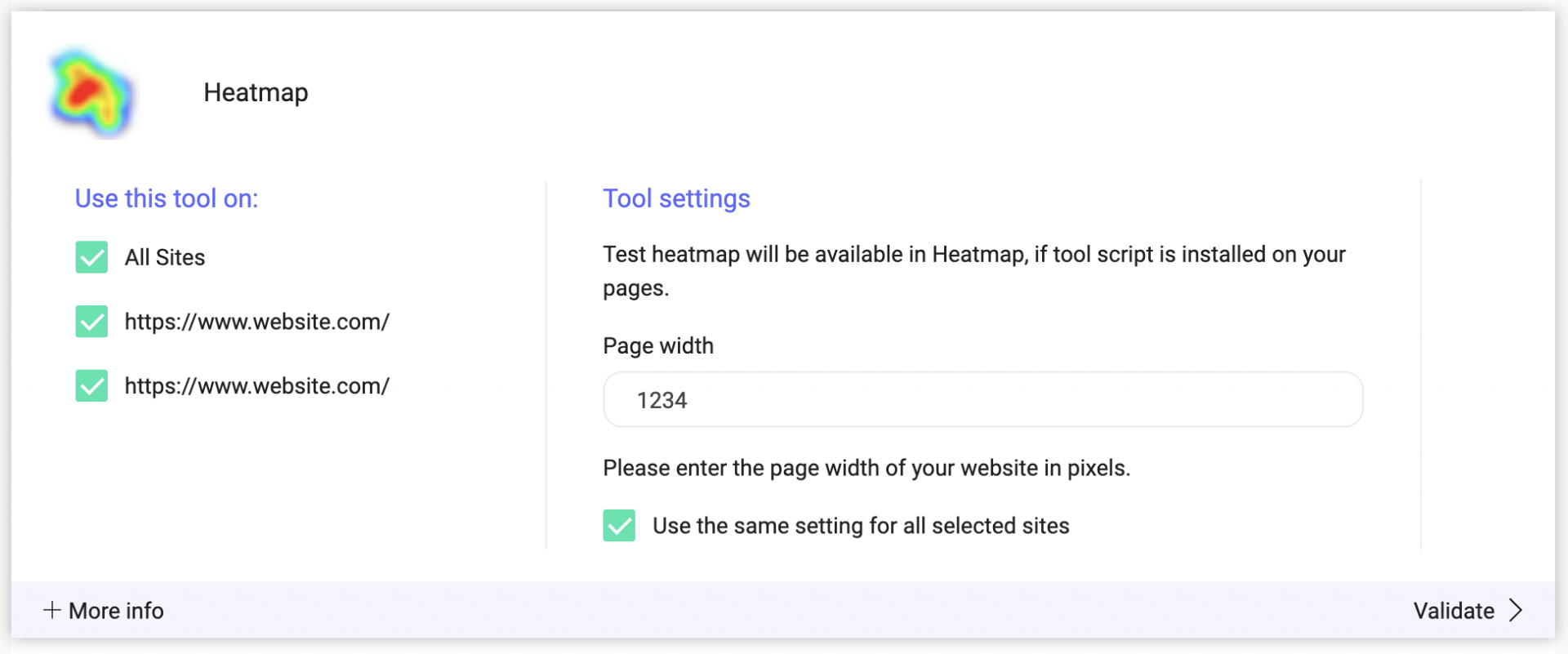 Fill in the width of your site, in pixels (for example, 1024 px) and validate.
Once you have configured the tool, click on "Validate" in the bottom-right corner: the configuration panel closes. You will then see a "ON" toggle on the right of the tool's line, as well as the number of projects the tool is configured on.

Now the tool is set up for your projects, you can use it when you launch your experiments!
Launching the experiment
Before launching your experiment, in the "Finalization" menu, you can select the reporting tools of your choice in step 3.
Check the "Heatmap" box. Note that you can add as many reporting tools as you want.
Reading the heat map
Once your A/B experiment or your personalization launched, you will be able to consult the heat map by variation. These are accessible from your Kameleoon App and on the results page of your campaign.
On the results page
The heatmaps are shown on the results page (if you selected Heatmap as a reporting tool; if not, it displays an error message).
Click on the "Heatmap" tab to display the map associated with each variation.

Select a variation.
Note: Heat maps do not take into account filters and periods that you may have defined in the display settings of your results.
By default, the right field indicates the URL that you specified in the editor. You can edit this information to display heat maps associated with another URL. In this case, the data will update automatically.
Access the settings menu by clicking on the icon

.
Via this menu, you can adjust the sensitivity (in order to easily identify the areas that attract the most clicks), the size of the points (increase or decrease their diameter) and the opacity (adjust the degree of transparency/opacity of your color) of your heat map. A simple click also allows you to open the map in a new tab.
Finally, you can compare the heat maps of two different variations. To do so, select two variations in the dedicated menu and the cards will be displayed next to each other.