Structure of the Segment page
3
min
quiz

The Segment page offers you to visualize and analyze in detail the segments displayed on the Insights page.
To know how to access it, please read this article.
The page is composed of 5 blocks: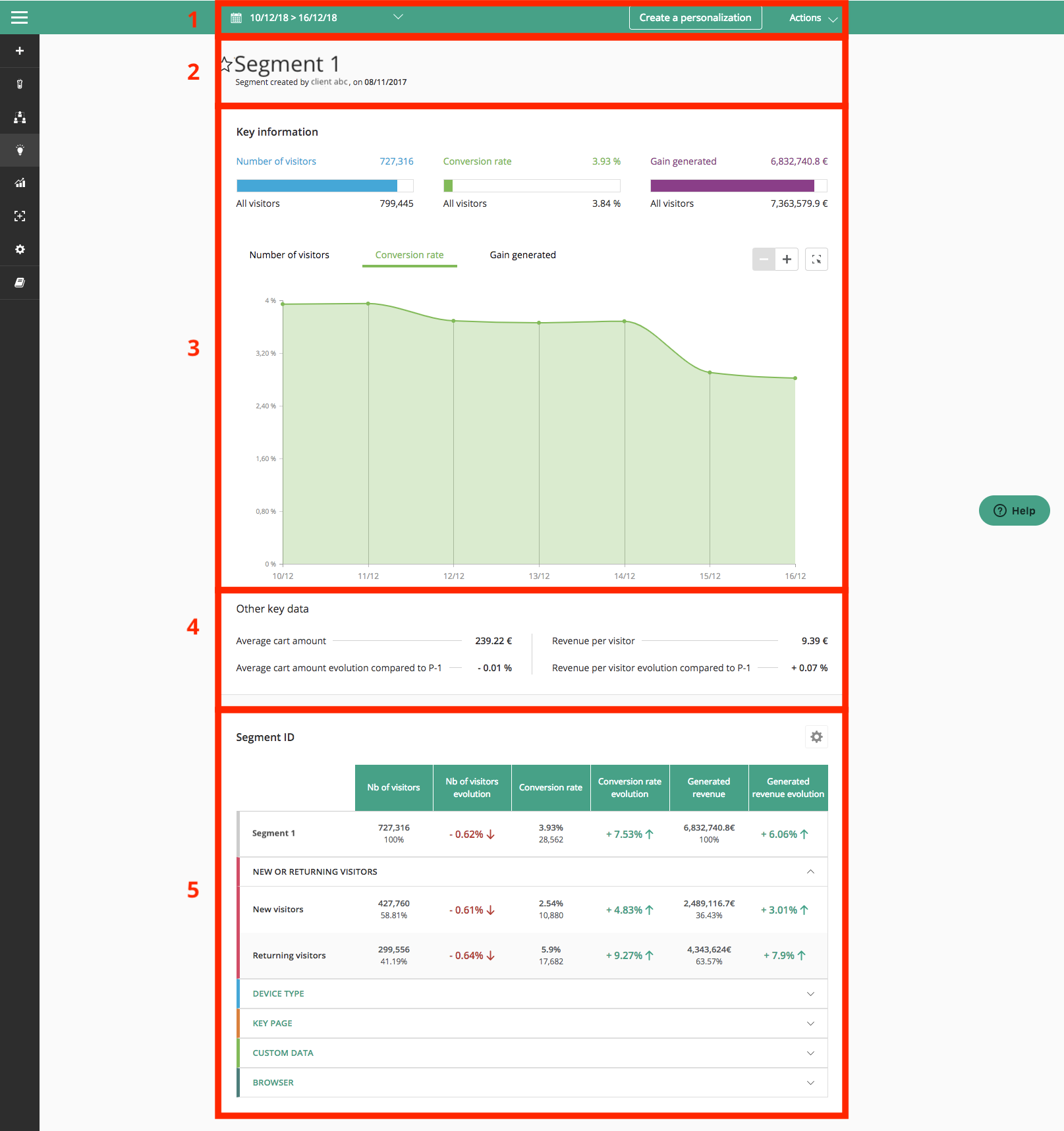 Header: the selected date range, a button to create a personalization targeting the segment, and the action menu (export, share, print).
Identity of the segment: its name and date of creation.
Key information: three gauges presenting the number of visitors, the conversion rate and the gain generated, expressed in comparison to all visitors; a graph presenting to these data.
Other key data: the average cart amount and its evolution compared to P-1 (the previous period, depending on the date range chosen in the header), the revenue per visitor and its evolution compared to P-1.
Segment ID: in the form of foldable tables, the data associated with the segment, broken down by targeting condition.
To learn more about the data presented on the Segment page, please consult our detailed documentation.